A strategic partnership signed between MyBit, an Ethereum blockchain-based crypto-system that operates in the worldwide IoT industry (Internet of Things), and ETHLend resulted in the listing of MyBit Token (MYB) on the ETHLend platform.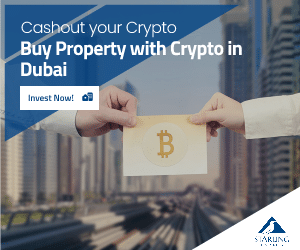 In a similar manner to MyBit, ETHLend is also an Ethereum-based platform that runs a marketplace with smart contract employed for P2P lending services. The lending platform attracts customers with very low-interest rates and total transparency of every transaction conducted on the platform.
MyBit Token (MYB) is a combination of blockchain technology and IoT
The IoT industry is currently expanding, and MyBit wanted to get a significant share of this booming market. In this regard, MyBit developed an investment platform, MyBit DApp, which is mainly operating on its own MyBiy Token (MYB) cryptocurrency, where everybody can invest in IoT-related devices and technologies, from robotics and 3D printers to cryptocurrency ATMs and drones.
On the other hand, just recently, MyBit implemented the Bancor Protocol on its platform to increase liquidity and rolled out MYDAX, a decentralized asset exchange.
"Together with blockchain, there is another technological revolution on its way. It is predicted that by 2025, 50 billion IoT devices will generate an astonishing 11 trillion $ in revenue," said Ian Worrall, co-founder of MyBit and MyBit Token (MYB).
ETHLend cryptocurrency P2P lending platform
ETHLend is a famous cryptocurrency P2P lending platform, and just a couple a months ago scored the record number of 12,000 Ethereum (ETH) in lending volume.
On the other hand, the lending platform has never seized to innovate. Therefore, ETHLend recently rolled out the decentralized application Alpha 0.3 (Kogia) to the Ethereum Testnet and added the possibility for P2P lending with fiat money. Also noteworthy, in 2017, ETHLend raised over $10 million during a token sale in only half-an-hour thanks to the robust support from the cryptocurrency community.
In conclusion, after MyBit signed a strategic partnership with ETHLend, the latter listed MyBit Token (MYB) on its cryptocurrency P2P lending platform and marketplace.