Tron's TRX is enjoying more listings lately which makes the Tron community and Justin Sun more than happy.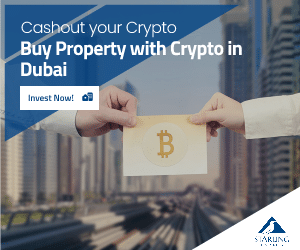 eToro is a UK-based social trading platform, and they made the Tron community really excited with the latest announcement.
eToro just added Tron (TRX) to their line-up of digital assets.
This is a really great achievement especially considering that this way, TRX gained exposure to the 10 million users of the platform.
eToro, the world's leading social trading network, adds TRX
This is how the platform calls itself, and it has been created back in January 2007.
CryptoGlobe notes that maybe the best example of the platform's social trading tools is CopyTrade which they note that "enables clients to automate their trading by allocating some of their funds to replicate another investor's activity and copying every move they make in real time."
After this significant announcement, TRX became the 15th digital asset be listed on eToro.
The other cryptos are Bitcoin, Ethereum, Bitcoin Cash, XRP, Litecoin, Ethereum Classic, Dash, Stellar, NEO, EOS, Cardano, IOTA, Binance Coin, and Zcash.
TRX will be added to CryptoPortfolio
It has also been revealed that "TRX will also be added to eToro's CryptoPortfolio, which enables investors to diversify across all available crypto-assets (weighted by market cap) with just one click."
As expected, the announcement triggered positive reactions on Twitter such as this one: "Great gateway for new users to access TRON Decentralized Apps!"
Someone hopes that BTT is next: "Thanks for making it easy for Tron Investors to buy with fiat on ETORO. Hope #BTT is coming next."
Justin Sun also celebrated the news on his Twitter account.
Tron's founder and CEO was recently in the news after he posted that if Tron succeeds eventually, they will be more than happy to build a monument for Vitalik Buterin and his project, Ethereum just so that people can remember him and his enormous contribution to the whole crypto community.