The competition between Tron and Ethereum is not a secret to anyone in the crypto space.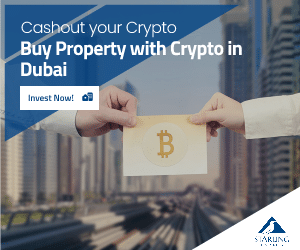 Justin Sun and Vitalik Buterin have been also throwing shade on one another since a really long time and it seems that things continue on this road these days as well.
Justin Sun is sarcastic towards Buterin on Twitter
Just a couple of days ago, Justin Sun posted that if Tron succeeds eventually, they will be more than happy to build a monument for Vitalik Buterin and his project, Ethereum just so that people can remember him and his enormous contribution to the whole crypto community.
Sun's statement is definitely dripping sarcasm and we all know that Sun has been claiming that the day will come in which Tron overtakes Ethereum.
Vitalik himself said that he would be extremely disappointed if Tron were to surpass ETH.
ZyCrypto reported that crypto analyst Misha Lederman offered his opinion on the matter and said that the real question is not whether Tron surpasses ETH, but WHEN this will happen.
Community feedback
The reactions after this tweet have been varied with some supporting Sun and others slamming the project.
For instance, someone said "If only TRX didn't bother copying ETH and instead joined the Ethereum Foundation into contributing for the major improvement of Ethereum, our ETH holdings could have skyrocketed by now. I hate it when others bring down another in cryptospace. We should all be working together."
Another commenter wrote, "We are not working together it's a capitalist business nerds have the right to be competitive and it's all good it's a global Enterprise that involved many international issues get of ur pink cloud get real man !"
Not too long ago, we were reporting that Tron's CEO revealed on Twitter that the daily blockchain operations that are conducted by Tron (TRX) surpassed EOS and ETH put together.
Tron successfully managed to outperform both rival blockchains and it has 27 million more transactions on a daily basis compared to its competitors.