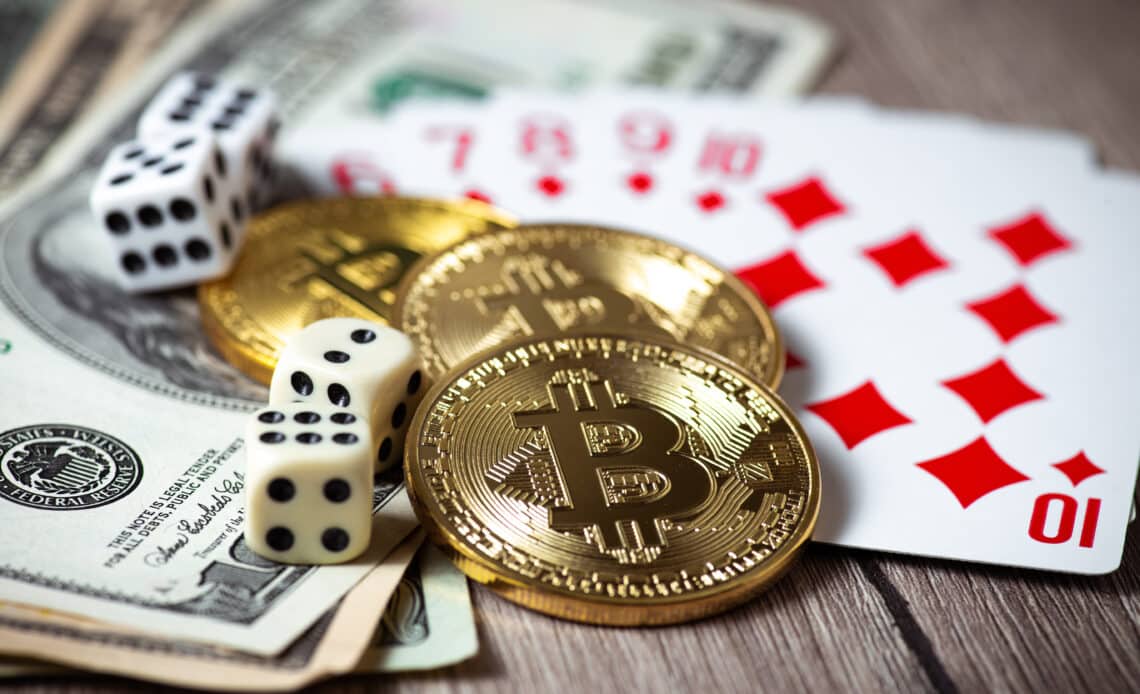 The world of cryptocurrency has become very popular today. When the first virtual currency, Bitcoin, was introduced more than a decade ago, no one knew what the future held. As such, not many people were willing to accept the idea of using cryptocurrency instead of traditional currencies. However, this has gradually changed over the past few years. Some online stores and casinos allow customers to use these virtual coins in their purchases and gambling sessions.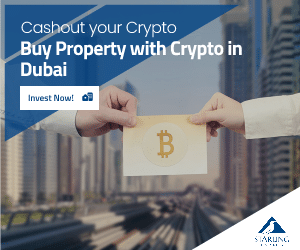 You've probably seen or used slot machines before. Apart from growing in popularity among the online community, it has also become many gamblers' favorite game because it supports crypto. For instance, one game increasing in popularity these days is Sweet Bonanza. Sweet Bonanza is a fun 6-reel slot game that allows you to stake Bitcoins or other supported cryptocurrencies.
Wondering how to get started? This article will discuss everything you need to know about this trend in the gambling industry.
What is crypto slot gambling?
Slot machines, as you already know, are electronic gaming devices that work by displaying a series of numbers generated using the Random Number Generator (RNG). Players place their bets on these numbers by inserting a coin into the machine and then spinning it to see the outcome.
Online slot gambling is the digital version of these traditional slot machines. Rather than visiting a casino physically, you can play the game on your computer or mobile device. Besides the lack of social interactions, online slot gambling works the same as traditional machines.
Crypto slot gambling, as the name suggests, is a version of this game that allows players to bet using their virtual coins. So, if you're looking to start betting with crypto for slot games, you'll need an e-wallet for storing your virtual money and a gambling platform that supports this form of gaming.
How to choose a slot gambling platform
Another thing you need to know about slot gambling is that not all platforms will meet your needs. When choosing a gambling platform, make sure you go for one that prioritizes your experience as the user. Here are some of the things to keep in mind in your selection process:
Go for those that have high return-to-player (RTP) rates because they allow you to make more money.
Choose one with various slot games to give you a wide range of options when playing.
Consider the payment methods because this can frustrate you when depositing or withdrawing money. One thing you need when it comes to payments is a crypto wallet. Keep reading to learn how to open one.
How to set up a crypto wallet for slot gambling
As mentioned, a crypto wallet is one of the most important things you need before starting your gambling adventure. Once you have one, you'll need to link it to your choice's slot gambling site. It's imperative to note that there are two types of crypto wallets to choose from: non-custodial and custodial.
With non-custodial, you're essentially the only one running everything. Private keys define these wallets, and the person with this unique key owns the wallet. That means you can recover your lost wallet using this private key. On the other hand, a third party hosts custodial crypto wallets. They're more like online banking where the customer puts their money's security in the bank's hands—in this case, an online exchange.
As the user, you only need to create a password that you'll use to log in with a 2FA system. However, as a beginner in crypto, a custodial wallet is your best bet because the exchange does everything for you. So, here are the steps for opening a hosted or custodial wallet:
Choose a reliable exchange: There are many options when it comes to crypto platforms, but not all of them are ideal for gambling. Therefore, be sure to select from those that support casino transactions. It's also good practice to go for big names in the industry because they're known for their top-notch security, which is crucial when dealing with cryptocurrencies.
Create an account: Once you've found an exchange that meets your needs, visit their website and begin the sign-up process. It's a straightforward task provided you have all the requirements ready. Use a secure email and link your phone number to two-factor authentication (2FA).
Complete the verification process: To avoid any issues in the future, you'll need to verify your identity. Most companies require selfies and videos for this step, in addition to the photos of your identification documents.
Load your wallet: Before you start gambling, you'll need some virtual money in your wallet. With a hosted wallet, you only need to link your credit or debit card and follow the prompts. In addition, most exchanges have more flat payment methods that you can use, so be sure to choose one that works for you. The money you deposit through these methods will be used to purchase the corresponding number of crypto coins.
Make sure you join slot gambling with a strategy
Perhaps the most important thing to know about slot gambling is that every successful gambler has a winning strategy. However, you also need a plan to improve your chances of making money.
For one, it's always recommended to start by practicing with demo accounts before betting real money. This will give you an idea of how the game flows and what you can do to increase your odds. Once you've developed your slot gambling skills, you can deposit your cryptocurrency and start gambling.
Another strategy that might work for you is going for smaller jackpots. Of course, you can bet on bigger jackpots occasionally but make it a habit to go for the smaller ones. Since the prizes might be small, you're likely to win many games within a short period. That could go a long way in boosting your confidence as you grow in slot gambling.
Conclusion
Slot gambling with crypto has become quite popular, with more people joining the trend. However, if you're planning to be part of this gambling community, you must understand what you're entering. You first need to know that choosing the best crypto exchange and a good slot gambling platform is crucial in this industry. Also, be sure to have a strategy to avoid placing bets randomly.
References
Gallaga, Omar L. "Playing With Crypto? You'll Need A Wallet (Or Several)." Wired, February 18, 2022. https://www.wired.com/story/how-to-choose-set-up-crypto-wallet/.
Harris, Tom. "How Slot Machines Work." HowStuffWorks, February 26, 2022. https://entertainment.howstuffworks.com/slot-machine.htm.
wikiHow Staff. "How To Beat The Slots." wikiHow, June 14, 2022. https://www.wikihow.com/Beat-the-Slots.