Circle is the fintech firm that's backed by Goldman Sachs, and it just claimed that they're more into crypto than ever.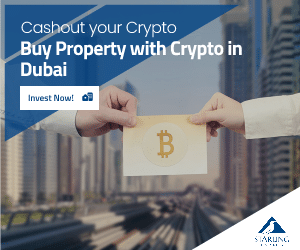 During Circle's latest Ask Me Anything session on Reddit, the company's CEO and more members received various questions from the community.
During this session, there have been highlighted a series of really exciting developments, and CEO Jeremy Allaire said that he expects that crypto will impact the world in a much more significant way compared to the invention of the very Internet.
The future of Bitcoin and crypto looks bullish
During the AMA session, Allaire attributed the growing volume of USDC, the ERC-20 stablecoin that has been issued by Circle, to "major trading players in the market."
The CEO has also suggested that USDC was becoming a famous asset because it gave "large traders" access to significant trading markets, including Coinbase, Binance, and Poloniex which is a crypto exchange that Circle acquired in early 2018.
CryptoBriefing reported that he argued that this enabled them, "to execute trading strategies much faster, while still having seamless connectivity to reliable on and off ramps with the global banking system."
Connecting the world to an open financial system
NewsBTC reports that Allaire also said that the firm is planning to connect everyone to a free and transparent financial system and the value will someday flow just as freely as the information is flowing these days.
"In my view, crypto is a much more significant and disruptive innovation than the Web, and its impact on society, politics, economics, governance will be far far greater for humanity over time," Allaire believes about the future of Bitcoin and crypto in general.
The CEO also said that Circle expects to be millions of various crypto assets in the future and only those that will be serving useful and innovative use cases will be able to thrive.