2019 has just begun, and there's already a lot of movement in the crypto space and even more predictions about the evolution of digital assets and the blockchain tech.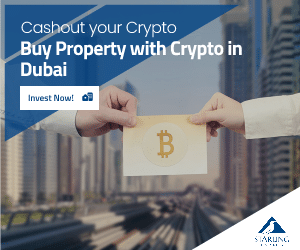 Nick Szabo is a famous cryptographer, and it seems that he believes that Bitcoin has the ability to replace gold.
In other words, the Central Bank might resort one day to crypto reserves as a way of supplementing the national gold reserves.
According to the industry expert, countries with problematic economies will also see an increase in crypto usage, as reported by Bitcoin News.
Failing economies and cryptos
Nick Szabo has just attended the Israel Bitcoin Summit at the University of Tel Aviv on January 8.
He used the opportunity to express his thoughts on crypto and what's their current position in traditional economies and more.
Regarding Bitcoin, he said that BTC and similar cryptos would enjoy enhanced demand in countries with troubled economies and there are also facts that support his claims.
For instance, Vladislav Ginko who is a Russian University lecturer with links to the government has recently stated that the country is planning to invest in BTC:
"Because of US sanctions, Russia's elite is forced to dump US assets and US dollars and invest hugely into Bitcoins. The central bank of Russia sits on $466 billion of reserves and has to diversify in case there are limited opportunities to do it."
Bitcoin is "better than gold"
Szabo also said that Central Banks all over the world would one day have to turn to crypto reserves as a means to supplement the national gold reserves.
The main reason that is behind his prediction is the lack of trust between the foreign governments.
He explained that "There's going to be some situations where a central bank can't trust a foreign central bank or government with their bonds for example. […] One solution that's been developed is to have the Swiss government hold it for you – that's not a trust minimized solution."
He continued and also gave an example: "The Swiss government itself is subject to political pressures, and so a more trust minimized solution is cryptocurrency."
He concluded by saying that gold is vulnerable from a technical point of view, but BTC is not.