Just before the Google Cloud Next '18 conference which starts today and ends on July 26 in San Francisco, the tech giant ev4entually entered the blockchain space.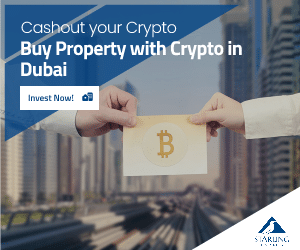 The company announced on its blog that it would team up with two blockchain startups Digital Asset and BlockApps.
The primary target is to bring Distributed Ledger Technology (DLT) solutions to its Google Cloud Platform (GCP).
Introducing Google's DLT partners
The announcement was pretty brief because we assume Google wants to make a boom out of it during its third annual Next Conference.
The tech company plans to reveal more exciting details about these massive partnerships at a breakout session that's called "Distributed Ledger Technology Partnerships on Google Cloud."
Google will introduce its DLT partners "who will share how you can get started building DLT solutions for enterprise use cases on GCP today."
We won't have to wait that long to learn more details about all of this and what these partnerships mean for Google and the customers of its Google Cloud Platform. Why? Well, because both companies issued their very own press releases already.
Digital Asset's press release states that the company was announcing "a new collaboration with Google Cloud to bring Digital Asset's blockchain platform and developer tools to Google Cloud Platform" and that GCP developers now had "access to a comprehensive suite of tools and services to build, test and deploy distributed ledger applications on-demand and without having to configure the underlying platform."
You can read the entire press release here.
BlockApps also issued its own press release to announce its partnership with GCP, pointing out that it was offering BlockApps STRATO, "a rapid-deployment Blockchain-as-a-Service solution platform for enterprises." You can read their press release here.
Google took one step further into the future
This move that Google made only shows that the tech giant is getting more and more serious about the blockchain technology and this is one more step towards the future.
Google also made sure not to be left behind by massive competitors such as Amazon Web Services and Microsoft Azure who are already offering their blockchain solutions.