The age of machines is here with us. We rely on computers to handle business transactions, perform medical evaluations, teach, transport and even predict financial or weather patterns. In most of these cases, human intervention is required. Not anymore. IOTA (MIOTA) has proven that machines are evolved enough to interact with each other without a human pestering their communications. Furthermore, they actually seem to be more efficient without us in the picture. While this may paint a doomsday scenario in many minds, some view the development as great news for cryptocurrency investors. Here is more on IOTA and its effects on our world today.

Why IOTA?

Before getting into the effects of this new cryptocurrency and funds transfer platform, we can tackle why IOTA needs attention as opposed to the other cryptocurrencies in the industry. Well, that's because it is very hard to ignore. As a matter of fact, any enthusiast of the crypto-economy can attest that IOTA is like nothing seen before. Firstly, it does not use the blockchain technology. It relies on its own unique Tangle framework.


David Sonstebo and Schiener developed it so that there are no miners, no transaction fees, and infinite scalability. Instead of users helping the system to work, IOTA (MIOTA) is essentially an environment where users can perform proof of work and make transactions. Furthermore, instead of slowing down when more are added, it actually speeds up.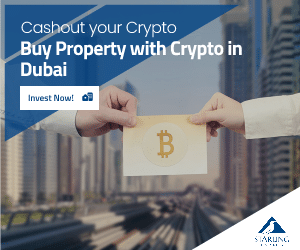 Image 1 – IOTA (MIOTA) Source: https://coinmarkecap.com

IOTA in your house, car and everywhere else

With its currency named IOTAs, this novel cryptocurrency system is incredibly versatile. That is because it can be used by anything which can connect to the Internet and process a transaction. This is a direct reference to the Internet of Things (IoT). Soon, the Internet link in your fridge, car or home automation system could be a bridge into IOTA for you.

Due to this unique characteristic, IOTA began attracting corporate and investor confidence ever since its early development in 2015. As a result, a number of industrial collaborations were initiated to ensure that the cryptocurrency system has a real-world effect. Fortunately, the effect is already at hand.

IOTA teams up with REFUNITE

In a bid to utilize its Tangle technology for the greater good, IOTA has agreed with REFUNITE to improve the latter's database of missing persons and reunite families quicker. This deal is non-profit and will allow IOTA to make a difference in improving the conditions of refugees today.

While speaking with Cointelegraph, David indicated that IOTA will provide its expertise in Decentralized Ledger Technology (DLT) to help improve the efficiency of REFUNITE's database. The founders of the altcoin framework were inspired to do so after helping an Afghan refugee named Mansour to find his entire family after getting separated while fleeing the Taliban.

Conclusion

With the sheer number of refugee camps and growing numbers of displaced persons, a scalable method of data processing is required. IOTA is the only facility with this capability. Making a move to assist REFUNITE shows that the company is not only passionate about creating a decentralized, value transfer mechanism, it has the good of society at heart too.