ICE CEO Jeff Sprecher Says Institutional Interest In Bakkt Is Rising – The Platform Could Launch This Year
Bakkt is preparing for launch despite the fact that this has been delayed.
They continue their plans, and recently they even launched a hiring campaign, and it posted eight new positions on their website.
The crypto space sees Bakkt as the crypto's golden ticket.
ICE CEO addresses the Bakkt launch
Intercontinental Exchange (ICE) is NYSE parent company, and they revealed the launch of Bakkt back in August 2018.
But, as you already know, Bakkt has been faced with various delays and also, the bearish market and U.S. government shutdown have played their role in the postponement of the platform's launch.
Bakkt CEO Kelly Loeffler was not let down by all of this and continues plans.
More than that, just recently the ICE CEO and NYSE chairman Jeff Sprecher addressed the subject of Bakkt while he was presenting the Q4 results for his company.
Bakkt is ICE's "Moonshot Bet"
He called the Bakkt platform a "Moonshot bet" for ICE and added that its launch could likely happen later this year.
"It's a bit of a moonshot bet, and it's been organized in a manner that is very different than the way ICE typically does businesses. Bakkt has its own offices, its own management team, etc. They're well along in building out an infrastructure that I think you'll see launch later this year," said Sprecher.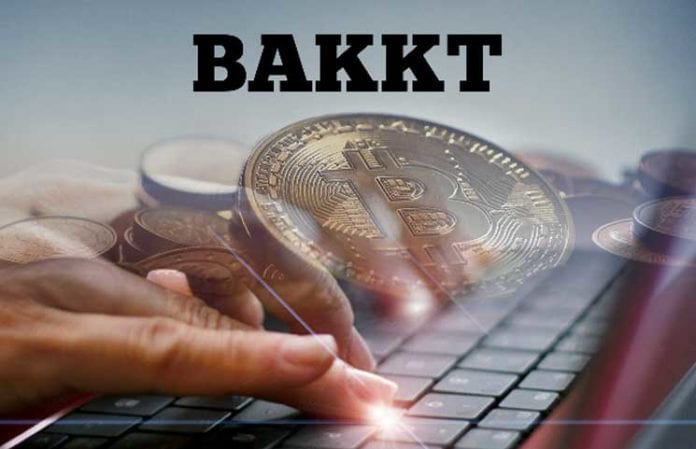 Major investors in Bakkt
He continued and said that ICE is the major investor in Bakkt.
The platform already flaunts other massive names as investors, and these include Microsoft, Starbucks, and Boston Consultancy Group (BCG), as reported by Coinspeaker.
ICE's chief financing officer- Scott Hill spoke about the expenses relating to Bakkt. He said that during Q1 2019 the expenses topped to $25 million. Hill added:
"Our investment in Bakkt will generate $20 million to $25 million of expense based upon the run rate in the first quarter. We will update you on progress at Bakkt and the level of investment as we move through the year."
Sprecher also made sure to point out the fact that despite the bearish market, the institutional interest in Bakkt is on the rise.
Kelly Loeffler
Ex-CMO of Intercontinental Exchange (ICE), Loeffler is now the CEO of Bakkt, a subsidiary of ICE, focused on increasing institution and merchant access to digital assets. Having launched its Bitcoin Futures in Sep 2019, Bakkt reached an all-time monthly high of $37M within the first month. Prior to her 15 years at ICE, Loeffler served on the Board of Directors for Georgia Power Company.
I am a technical writer, author and blogger since 2005. An industry watcher that stays on top of the latest features, extremely passionate about finance news and everything related to crypto.