Icon entered a successful partnership with Line messaging giant in May, and now the company is taking another step ahead. It seems that the Korea Customs Service will use Icon's underlying technology called Loopchain. It signed an MOU with Icon and more companies. The great thing is that after the announcement ICX's price went in the green with a rise to the $2.70 level.
Korea Customs Service will use Loopchain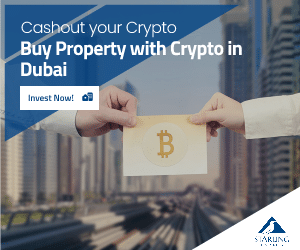 Icon has already teamed up with notable names such as Line, Samsung, Pantera Capital, Hyundai and more. Now, it looks like the platform is targeting the transformation of the customs service of Korea.
The team behind Icon revealed the big news on their Medium channel and said that they have already signed an MOU with eight other companies including "Nomad Connection, Matrix2b, CJ Korea Express, and Lotte Global Logistics."
The Loopchain technology was also used by more companies and consortiums in South Korea. Samsung Pass also uses it and more projects as well such as ChainID.
The blog post explains that the blockchain based network is a great solution to streamline the customs process from the very first step which is the initial order to the last one – import declaration. Loopchain's primary benefit is its tiered structure that allows only for "authorized entities to access certain information throughout the process."
The process can also be used in courier services, shipping, and e-commerce.
KCS adds another real-world usage of blockchain technology
KCS (Korea Customs Service) is applying the blockchain technology to reduce the time and money that are involved in reporting e-commerce sales. The primary target is to enhance the direct purchases of foreign goods.
KCS aims to offer prompt and accurate data validation across e-commerce clearing services, and this will lower logistics costs and eliminate the threat of illegal activities. KCS wants to apply the blockchain technology in e-commerce import and export services.
ICX price goes green
The whole crypto market is doing better and more coins are going green. ICX is one of them, and it managed to rise by 3.49%. currently ICX is traded at $2.68 on CoinMarketCap with a market cap of $1,037,582,526.
Icon is under the top 25 coins, and the crypto is expected to have a great 2018. Its significant partnerships mentioned at the beginning of our article support the crypto's goals towards success.