ICX was predicted to have a great 2018, and so far there haven't been any massive results price-wise. The coin was a part of the bearish trend that flooded the whole crypto market, and it fell to $1.65. The recent period of market stability allowed the coin to steadily climb back to $2.80.
Main reasons to buy ICON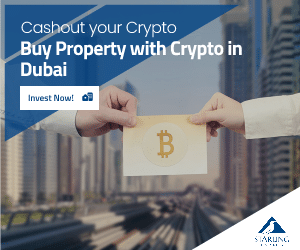 For starters, ICON has been a long-time partner of AION and Wanchain in their quest of creating an interoperability alliance that would enable cross-platform cooperation between the projects. ICX will connect these two coins developing an ecosystem of interoperability that can be also used in other projects as well. this will lead to adoption, increased demand and eventually a higher price.
Another reason for which ICOn is worthy of our attention involves its significant partnerships with massive names. For instance, Samsung is about to join the blockchain revolution, and it will get help from ICON to do so. The two companies signed a Memorandum of Understanding, and this makes sure that Samsung will use the ICON technology for their blockchain ventures.
More exciting partnerships include massive names such as Hyundai, Pantera Capital, Coinone, Line (Japanese social network).
Most partners are interested in ICON's Chain ID technology
The Chain ID technology is an identification service that's based on the blockchain technology. This can be used in lots of ventures and companies including hospitals, government agencies, financial organizations and more. For instance, Korea Financial Investment Blockchain Consortium noticed this technology and it plans to implement it to allow customers to use a single ID across 25 banks and securities that are under KFIBC's umbrella.
A new partnership has been announced
ICON will also team up with Trive Singapore-based VC and this is set to leverage ICON's expertise with the company's regional reach in Southeast Asia to develop ICON-based blockchain courses for educational purposes.
"The partnership with TRIVE will allow ICON to not only educate the public on blockchain technology but also expand ICON's ecosystem and community. Singapore and Vietnam are at the center of blockchain innovation in Southeast Asia, and we are excited to work with TRIVE to further realize the full potential of blockchain in this region," Foundation Council Member of Icon, JH Kim said.
ICON's partnership with the government of South Korea might turn out its most important asset, and more government organizations are considering using ICON's technology sometime in the future. This could lead to a more favorable treatment for ICON from the government agencies which are known for having strict rules.