[Photo: In Ripple We Trust. Source: shop.spreadshirt.de]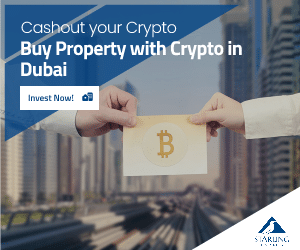 We are at a trying time period ladies and gentlemen. The Crypto-Verse is facing its biggest tests ever. From the rumored regulation saga from South Korea that caused panic selling this year, to the hacking of Coincheck of over $500 Million, the year has had its share of bad news for us. Recently, the IMF boss declared that the time was ripe for regulation.
Regulation is not something we like as crypto -believers. We like to be autonomous and let the community that forms our crypto-Verse, decide the path taken by cryptocurrencies.
To add to the above, the current decline of Bitcoin has claimed casualties along the way. No coin has been spared. Not even Ripple (XRP). I believe that during difficult times that human beings, and in this case cryptocurrencies, show their true colors. During such crossroads is when we put aside profit, pumps and bad news. We put our trust in what we believe in. We place our right hands above our hearts and decide what decision fits our future. We even say a short declaration of what we will do to achieve that goal.
In this case, we are comfortable believing in Ripple (XRP) to the point of plagiarizing the famous phrase that is always visible in all American Dollars: In God We Trust. This phrase is also the official motto of the self declared land of the free: America. The phrase has its roots back to the American War of 1812 and it was so relevant to the birth of that nation, that it has stuck with us to date. I am not American, but I do love the dedication put forth in founding that country. The U.S is not perfect, but you have to admire the patriotism and the Brand known as American.
I am not trying to be cheeky or attempt to defame the phrase. No. I am simply borrowing it to express the sentiment us HODLers of Ripple (XRP) feel at this juncture in the cryptocurrency space. Many have speculated that this moment henceforth, will be the beginning of a new era where proof-of-concept coins will have real life applications and really change the world.
In an earlier article, I had shown my excitement for Ripple (XRP) by saying we should go hard on ripple by buying it or simply go home. Today I want to reemphasize that this is still true despite the emergence of new exciting coins and tokens on a daily basis. You cannot beat practicality with excitement. Ripple is a practical coin. The new tokens and coins are simply exciting for they pump once released in the exchanges, then fade away. They then leave the owners disappointed when they no long pump as can be seen with Tron (TRX) and Verge (XVG).
Today, I want to put aside the technical analysis of how Ripple will moon. I want to test your faith in the technology exhibited by xRapid, xCurrent and xVia.
Do you believe that these three payment settlement solutions will triumph the competition? Do you believe that Swift is obsolete? Do you believe that the time has come for secure, fast and cheap money transaction options? Do you believe it is time to go paperless with money in a blockchain revolution? Do you believe that Ripple (XRP) coins will settle peer-to-peer transactions in a manner better and greater than paper money?
If your answer is yes, then I am glad your are reading this. I want to send forth a virtual handshake and let you know that the list of believers in Ripple is growing by the day. We will be victorious. We shall be triumphant in the coming weeks and months and years. We shall eventually dethrone Bitcoin and send it to retirement.
I would also like to give a shout out to this Reddit Post by a user called Lepidoptera1 for having similar sentiments about Ripple. It is always grand to acknowledge men and women who have similar thoughts about an idea. In this case, Ripple is the grand idea.
Follow us on Telegram.