Despite the current state of the market, i.e. today's crypto winter, the world of cryptocurrency trading continues to evolve at a rapid pace. The demand for cryptocurrencies has become so pronounced over the past couple of years, it seems like dozens of new platforms and trading software are popping up on the internet every single day.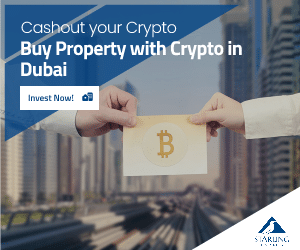 While some of these new projects turn out to be quite promising in terms of their features, security protocols, and planned developments, the head-spinning increase in the number of new trading platforms has also provided fertile ground for fraudulent activity.
Sham websites, phishing platforms and hackers are continuously coming up with new ways of scamming crypto investors out of their money by creating seemingly legitimate sites that pose as incredible opportunities for high returns in exchange for one-off deposits. One such scam is definitely the Bitcoin Method.
The Bitcoin Method Review
© The Bitcoin Method Website
For the TL;DR crowd, our verdict is simple: the Bitcoin Method is a scam that combines the use of vague website copy filled with general information about cryptocurrencies and the promise of high returns in order to get inexperienced users to deposit money.
The people behind this scam have also made good use of SEO by getting review websites to publish ostensibly objective, yet obviously paid-for reviews about the Bitcoin Method, praising it to high heavens and "confirming" its legitimacy, in order for the website to evade any sort of suspicion.
The first page of Google search results is filled with fake positive reviews that are all enthusiastically worded in support of the platform. This makes it increasingly difficult for prospective crypto traders to discern whether a platform like this is real or not, especially if they end up trusting the very first review they read.
Luckily, there are some websites out there that do their best to provide honest feedback on platforms such as this one. For example, reviews at Scammer Watch often break down every single element of a trading platform in order to conclude whether it is a scam or not. Similarly, this review will go over the basics of the Bitcoin Method and why you should not trust it nor put your money into it.
What is the Bitcoin Method?
© The Bitcoin Method Website
The Bitcoin Method promotes itself as a "top-rated, well-respected automated crypto trading platform" that has allegedly been proven to produce trading signals that are both "highly accurate" and "profitable." As is the case with many similar scams, the Bitcoin Method touts the use of a "sophisticated algorithm" that is able to quickly and effectively monitor the crypto market in search of lucrative deals.
The vague explanation they give goes on to say that their software analyzes the market conditions using a number of technical indicators, which it then contrasts with price history to produce precise signals.
This is the same kind of language used on dozens of other fake trading platforms (see this Bitcoin Storm review for another good example), and the purpose of it is to overstuff the website with as many buzzwords and legit-sounding terminology in order to make unsuspecting users believe this is a good place to start trading in cryptocurrency.
Another detail that makes it obvious the platform is a scam is their disclaimer page that basically denounces any responsibility over the potential loss of funds you may incur when depositing funds into the platform.
How to tell that the Bitcoin Method is a fake website
© The Bitcoin Method Website
Some of the obvious red flags that indicate that the Bitcoin Method is a scam are as follows:
Overly generalized information on the technology behind the platform and its implementation
The use of extremely aggressive sales lingo
More than one paragraph dedicated exclusively to convincing you that the website is not a scam (together with a ridiculous accompanying image of a laptop screen with the words NO SCAM written on it)
No real contact information; only a generic contact form
An almost identical design to that of other proven scams
The use of 'official' and '™' in the title
No actual information about the company or its developers on the About Us page — only more generic data about bitcoin and the alleged Bitcoin Method software
A fake timer above the header that resets to 6:24 each time you refresh the page, that is supposed to urge you to hurry and register before they close registrations due to "extremely high media demand"
We could go on, but hopefully the above mentioned elements are enough to make even the most inexperienced crypto traders raise their eyebrows and rethink their decision to engage with this platform.
How does the Bitcoin Method work?
© The Bitcoin Method Website
The Bitcoin Method, just like many other similar scams, works by getting you to register an account through their online form, after which you are asked to deposit a specific amount in capital (in this case, $250) in order to begin trading.
Once you register, a so-called account manager from the Bitcoin Method will call or email you and attempt to guide you through the steps you need to take in order to make your deposit. This is done by connecting to your trading account on the platform and using a credit or debit card.
Allegedly, upon the completion of your registration, you will have access to a variety of trading tools, including charts showing previous prices for the various products offered on the website. However, even if you do end up seeing features like this, you never get any returns on your deposit.
Is it safe to use the Bitcoin Method for crypto trading?
Based on everything we have seen so far, the Bitcoin Method is not a crypto trading platform. It markets itself as one in order to get users to spend their money on it and never get it back in any form (e.g. crypto returns).
Therefore, it is not safe to use the Bitcoin Method for crypto trading, unless you are looking to waste $250 for no good reason.
The Bitcoin Method – is it a scam?
© The Bitcoin Method Website
Yes, it is. The Bitcoin Method joins the ranks of hundreds of other extremely similar websites whose sole purpose is to trick people out of $250 through the use of vague language promoting the website's fake benefits. If you've seen one of these scams, you've seen them all — the design, copy, and features they boast all align with those of similar scam websites.
Final Verdict
If you wish to begin your crypto trading journey, be mindful of some of the telling elements we've discussed above while researching platforms to use. And, of course, never invest your money anywhere without extensive prior research.