With an impressive resume, Justin Sun is the king of the Tron empire, highly supporting the decentralized entertainment content sharing platform from day one.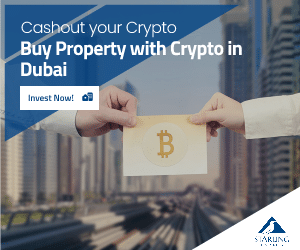 The Tron platform is governed by the users instead of centralized third-parties.
CoinCentral connected with Sun and discussed the most recent and important developments at Tron that include BitTorrent, Project Atlas and many more.
Justin Sun, on how he got in touch with the blockchain tech
Justin Sun began by explaining how he came in contact with the blockchain technology, how he started working for Ripple and expanding the Ripple protocol to the Greater China region.
"I wanted to pursue values that I believe are worth fighting for. But it was more difficult than I imagined to do this via an organization based in banking. An autonomous, decentralized community was a better alternative. I then went on to start TRON in 2017 to make my vision a reality. Looking back, I'm happy to say that I made the right decision," Sun said.
When Sun was asked how Tron changed his life personally especially after the massive growth and exposure during this year, he explained that perfecting the current tech of Tron and the community is basically the foundation of a project.
He also made sure to highlight that no matter how the price changes, the team at Tron will continue improving user experience and the Tron ecosystem because this is what really matters to him.
The importance of BitTorrent acquisition and Project Atlas
When the subject BitTorrent came up, Sun explained why this is really important.
"Since its creation, the BitTorrent protocol had a system of incentives built into its core processes. BitTorrent users can choose to upload data to users that upload faster to them," Sun said.
Sun also talked about Project Atlas and said that this is the foundation for a new way of content distribution.
The product will be featuring faster downloads, more seeds, no mining, and backward compatibility as well.
Sun said that its primary focus is on empowering all content creators and their communities by eliminating third-parties and enabling content creators to distribute their material straight to users.
You can read the complete interview here.