Litecoin (LTC): Here's All About the Hard Fork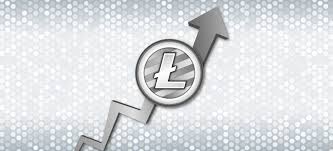 Litecoin (LTC) – The Hard Fork and its implications – Litecoin is currently the fifth largest cryptocurrency by market capitalization today. Designed to be the equivalent of silver in the altcoin industry, interesting things have been happening with Litecoin (LTC) in the last few months. There were rumors of a hard fork of the cryptocurrency floating around in February this year. The Litecoin Cash Foundation announced that they would perform a hard fork of this cryptocurrency. The organization is not affiliated with Litecoin in any way. They simply want to create a new cryptocurrency. According to their announcement, the hard fork would occur at block 1371111 of the Litecoin blockchain. Moreover, they added that those holding Litecoin would receive 10 Litecoin Cash (LCC) for every LTC that they have. This had investors and traders scurrying to hold more of the altcoin and they drove up its price. In response, Charlie Lee tweeted that the announcement was simply a scam and was not going to occur. Well, on Sunday 18th February 2018, the hard fork actually happened with no technical glitches. Litecoin Cash debuted with a price of $1.40. Today, LCC is trading at $5.89. Traders and investors who had accumulated Litecoin enjoyed the instant benefit and are smiling at the growth. The industry is still accepting the new altcoin and according to speculators, the future looks bright. Here is why.
A roaring start for Litecoin Cash (LCC)
Litecoin Cash had a very strong opening. The forked cryptocurrency began trading at $1.40 and skyrocketed in value all the way to $9.25 after two days of trading. The promising start saw Litecoin Cash increase in value by 560% in that period of time. Thanks to its excellent performance, investors and traders bought and held Litecoin in anticipation of Litecoin Cash Foundation cloning their blockchain to issue out free Litecoin to holders. This led to an increase in the price of 10%. Investors are still buying the cryptocurrency while waiting for the clone. Overall, the last two weeks have been great for Litecoin and Litecoin Cash.
Where can you get some Litecoin Cash (LCC)
Currently, the forked altcoin is only trading on YoBit exchange. The cryptocurrency's website indicates that Litecoin Cash is trading on Mercatox and Trade Satoshi Exchanges. However, confirmation from these exchanges is still pending. In other platforms, Litecoin is expected to post impressive numbers this year, here is more about it.
Litecoin expected to rise by 1200% in 2018
Thanks to its stability, the speed of transactions, low fees, and steady profit potential, Litecoin is becoming the cryptocurrency of choice for traders, investors, and miners today. The enthusiasm about the altcoin has even prompted technology giant Microsoft to announce that this cryptocurrency is one of their choices for a major technological innovation.
The company wants to develop blockchain Identity Cards (IDs). For this purpose, they have chosen a trio of cryptocurrencies and Litecoin is one of them. Seeing as major companies are innovating upon the altcoin, the value of LTC is going upwards this year. As a matter of fact, considering previous investments and endorsements made by mainstream companies in Litecoin, market analysts are predicting that LTC will rise by 1200% in 2018.
Circulation is good
One of the major innovations performed at the Litecoin company is Litepay. This service will allow regular people to transform their Litecoins into dollars. They will have dedicated cards to perform withdrawals of Litecoin from compatible ATMs and make payments too.
Economists have assessed the potential of this arrangement and indicated that it spells fortune for the cryptocurrency. That's because, if this innovation gains mass appeal, Litecoin will go into circulation. This will drive up its value exponentially. Litepay is expected to launch on 26th February 2018. Seeing as it is being released so early in the year, it could spell out 12 months of great fortune for investors.
Truckloads of money to be maid by investors
There is never a dull moment with Litecoin. From a hard fork resulting in Litecoin Cash to endorsement by major corporations, the cryptocurrency is riding a wave of positive publicity. This is definitely good for its value. As such, if you are an investor looking to get in on the action, it is time to buy Litecoin and Litecoin Cash by the truckload!