Billionaire Mark Cuban just compared Dogecoin and Cardano. Check out what he has to say about the digital assets' use cases.
DOGE vs. ADA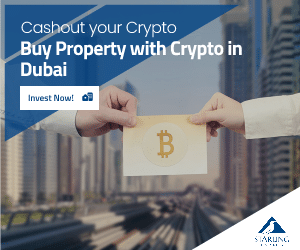 Shark Tank investor Mark Cuban says Cardano (ADA) hasn't yet proven itself as a viable crypto project compared to some of the other big names.
In a new interview with Altcoin Daily, he made sure to explain the fact that if Charles Hoskinson was on Shark Tank, he would ask the Cardano founder where his revenues were.
"I guess the people in Africa are not using it as much as they expected, because you don't see the transactions, you don't see the fees… Look at the number of transactions. To me, that's the bellwether of success…"
He continued and pointed out the following as well:
"I don't see where Cardano has had much of an impact at all. They got their smart contracts like a year ago and that was going to be their inflection point. [Shrugs shoulders] Inflect away, Cardano. I haven't seen it…"
He also explained this:
"That doesn't mean… look, I've talked about it with Ethereum, with Polygon. If the next great application that everyone wants to use is on Cardano and you have to buy ADA – go for it, that's great. The door is open for that to happen. But it hasn't happened yet."
Cuban also said that while Cardano does have a large market cap, that is not necessarily indicative of success.
He highlighted the fact that meme token Dogecoin (DOGE) also has a massive market cap, and it also has more utility than ADA.
ADA in the news
It's been just revealed that there is new data from a prominent crypto analytics firm that reveals the extent to which Cardano whales and sharks have been feasting on ADA over an eight-day period.
According to Santiment, supersized Cardano holders have been accumulating up hundreds of millions of dollars worth of the smart contract platform's native asset in a little over a week.