Ripple (XRP) has experienced an exciting week, full of ups and downs. Earlier in the week, the price of Ripple's native cryptocurrency, XRP, dropped to a low of $0.22 marking a very bad start of the week for the currency that had held down the position of the fourth most valuable cryptocurrency for months. This coincided with IOTA's majestic rise to an all-time high price and this led to IOTA dethroning Ripple as the digital currency with the fourth highest market capitalization as reported on the cryptocurrency indexing site, coinmarketcap.com.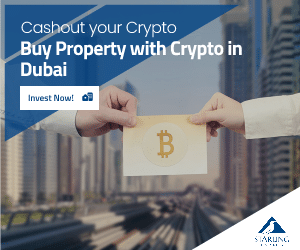 The confidence with Ripple was fading despite its recent strides especially in the value transfer sector where it has become the preferred medium of exchange for the financial industry, with such institutions as Amex, Santander, JP Morgan, Bank of America and IBM using its blockchain technology, Ripplenet. Many skeptics started writing Ripple off branding it a victim of a pump and dump strategy by the institutional investors.
Image 1 – Ripple (XRP) charts. Source: https://coinmarketcap.com
90% rise in a day shocks skeptics
Over the past 24 hours, Ripple (XRP) has surged by over 90% and currently trades at $0.844. This marks an unbelievable rise of over 300% in less than a week from its low price of $0.22. This year to date, Ripple has seen an astounding 11,000% rise in price, which dwarfs the achievement of Bitcoin which has risen approximately 1,700% but which has been getting all the attention.
Beats Bitcoin Cash
The surge in price has seen Ripple overtake the very dominant Bitcoin Cash which resulted from Bitcoin's fork and which has risen greatly since then to become the third most valuable cryptocurrency. Ripple had held this position before the fork and has gone on to reclaim it. The price is still rising by the minute, and it's not expected to stop anytime soon. Ripple's current market capitalization stands at more than $2 billion ahead of Bitcoin Cash. At this pace, Ripple may beat Ethereum to become the second most valuable digital currency before the year ends.
Why the surge?
Ripple's surge in price has been caused by a variety of factors, with the biggest being an announcement by a group of Asian banks that they would be testing Ripplenet and XRP on for their cross-border transfers. These banks hail mainly from Japan and South Korea, some of the two biggest Asian economies. They include Sumitomo Mitsui Banking Corp. and Resona Bank This is in a bid by the banks to take advantage of Ripple's technology which cuts down the time taken for cross-border transfers from 3 days to just a few seconds. It also cuts down the cost associated with the process by close to half. Banks have for the longest time relied on the Swift protocol for these transactions which is very slow and quite costly. Ripple's technology enables transfers to be done from any fiat currencies to any currency of the user's choice in only four seconds.
Ripple is also benefitting from measures it put in place some time ago such as its decision to take back 55 billion tokens to curb saturation which had brought down its demand by increasing its supply. Ripple set up 55 smart contracts that hold 1 billion tokens each and release after a specified time. This ensures that the number of Ripple tokens in circulation is the most optimum.
Investors are rushing to buy XRP, with many experts predicting that it will rise to above $5 by the end of the year, especially if the testing by Asian banks is successful. This would give Ripple a market capitalization of over $190 billion, just $ 80 billion of Bitcoin's current capitalization and 3 times higher than the second placed Ethereum.
There has never been a better time to invest in Ripple than now!