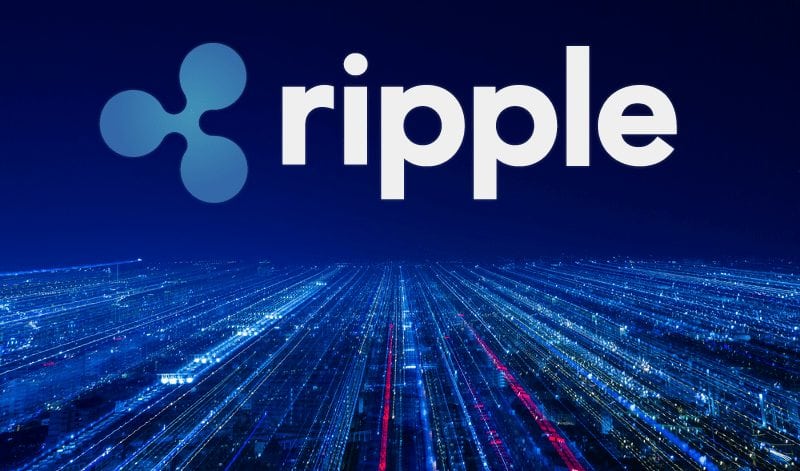 Ripple (XRP) registered today (link below) a transaction of 0.9 billion XRP that translated into an impressive 700 million USD. Even though the identity of the person, or most likely a big company/firm, is still unknown this represents major confidence in the project and the underlying technology of Ripple (XRP).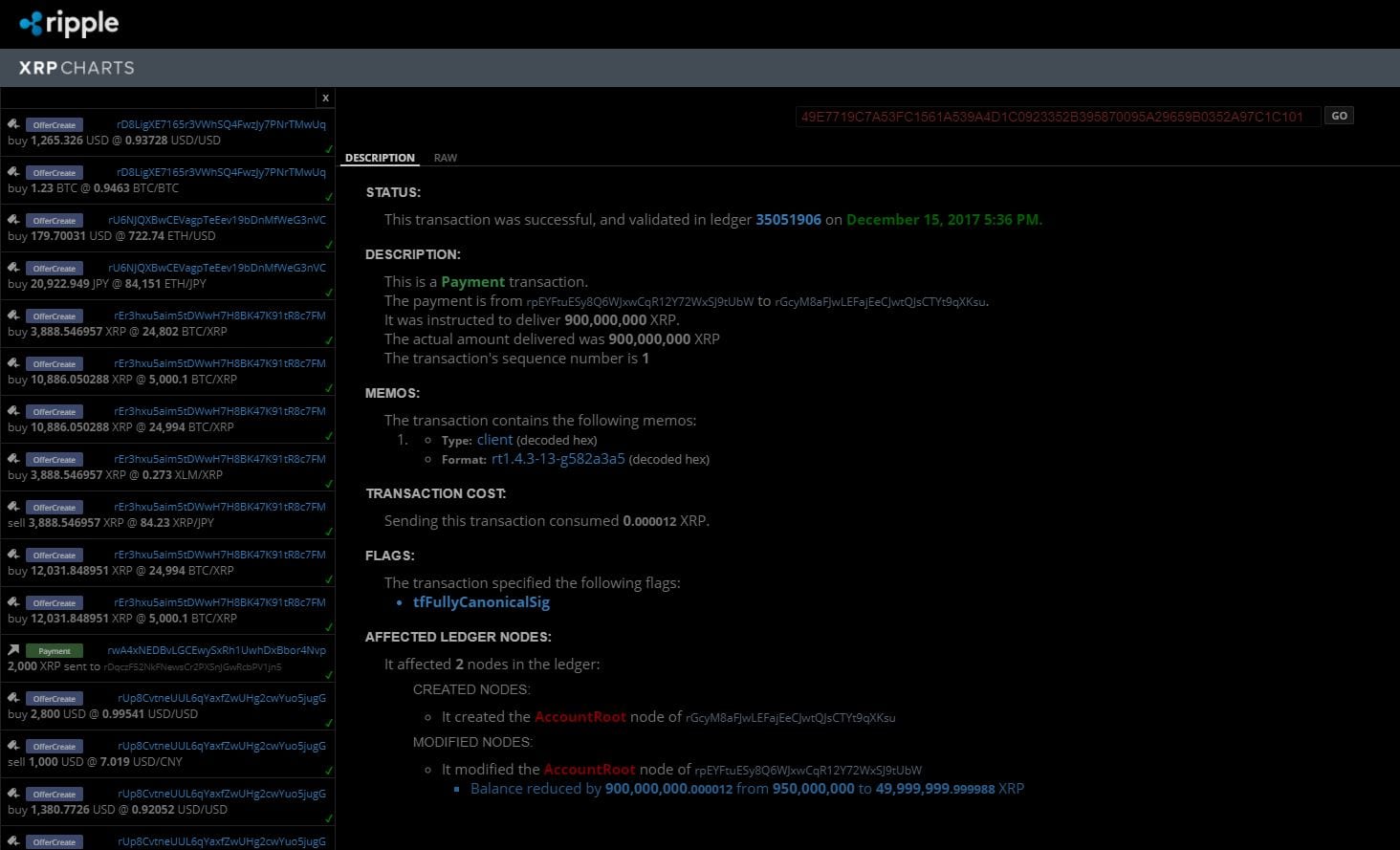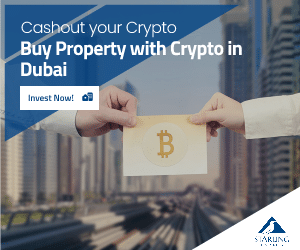 Image 1 – Screenshot of Ripple's transaction
Although many claims of it being a fake can be validated. You can check out the confirmation of the transaction through the link below:
https://xrpcharts.ripple.com/#/transactions/49E7719C7A53FC1561A539A4D1C0923352B395870095A29659B0352A97C1C101
The fluctuation of $0.01 USD for this particular investment will represent roughly 7 million USD. If this is a form of investment they sure will be rewarded in 2018.
This week, Ripple (XRP), more than doubled its evaluation, registering $0.25 USD by the fifth of December and just two weeks later an astonishing $0.80 USD. Everyone was already planning on buying a ticket for ride due to the most recent exposure in Japan but not everyone got in.
After the climb of the past week a lot of people are considering if it's still worth it or not. Ripple (XRP), by the deployment of the test net in Japan between more than 50 banks, has gotten a lot of notoriety and has proven itself as valid project even if its aim is to work with financial institutions such as banks.
This deployment of the test net aims to be the data layer underneath transaction amongst banks and by doing so envision the possibility of saving about 60% in costs.
Japan was already expected be the home of such experiment since it is one the world's capitals in the crypto community. It is estimated that 84% of the population in Japan has heard about Bitcoin, that is a very progressive style of thinking. The test net experiment between the banks wants to also include cross-border transactions with South Korea.
Market Analysis
December has been bullish, so many people want in right now that Coinbase ID verification has completely bottlenecked not allowing new accounts to deposit money making people unable to trade both through Coinbase and GDAX.  Bitfinex is currently backlogging all their withdrawals because of their Hot Wallet capacity which is completely maxed out!
A few of the reasons for this are the most recent outbreaks of Ripple (XRP), Litecoin and IOTA (mIOTA), in which Bitfinex trades big volumes and represent a major share of the market quota in transactions.
This does not only mean that this companies are growing almost out of control, it also means that 2018 will be a momentous year and everyone already expects it. Right now Ripple (XRP) is being traded at $0.749 USD and, even though it has stopped growing, it's not sliding either in the past days.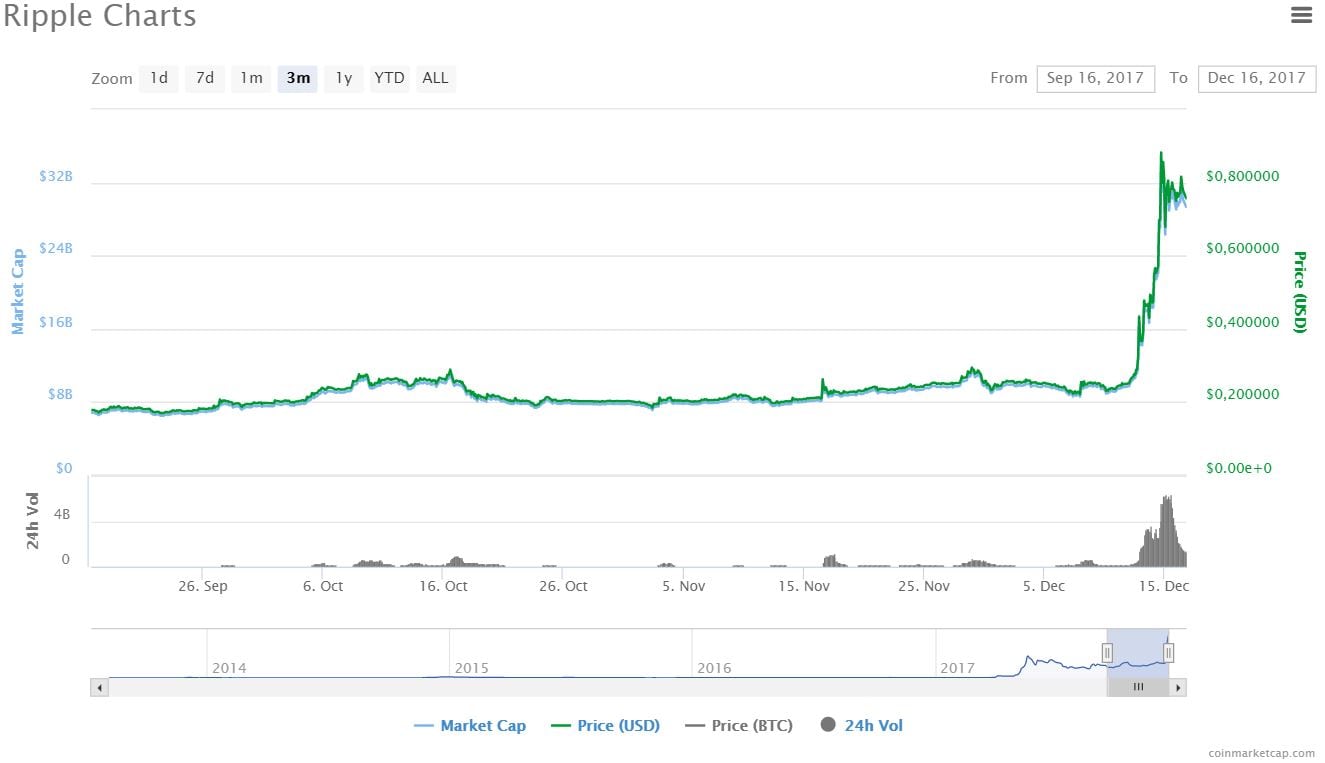 Image 2 – Ripple Charts – Source: https://coinmarketcap.com
Now that can we really expect Ripple to become in 2018? The Japan experiment will bring a lot of answers, we got to keep up with the current news about, if this project succeeds then Ripple may very well be headed to the double digits before 2019.
These 700 million USD that were injected last night will have a major impact for the funding in 2018 since it was probably purchased directly to Ripple's foundation.
Assuming this year will be as big as we expect then Ripple (XRP) could easily be worth $10 USD in less than a year from now. These predictions aren't even that off-putting when you put them in comparison with this year.
Ripple (XRP) was being traded at $0.006 USD in January 2017, this means that by now, someone who invested at the time, would have experienced gains of over 10 000%. Projecting this sort of growth this upcoming year is not unrealistic given that every single of the major exchanges are experiencing problems in processing new memberships.