Monero (XMR) revealed a new second-layer protocol that's called Tari. As a crypto, Tari will allow users to create and deal digital assets on top of the privacy-oriented crypto's network.
"On top of Monero" involves the fact that "Tari will have a native token, like Counterparty, but it will operate as a merge-mined sidechain. Miners will be able to earn Tari block reward and fees as they mine Monero. In addition to binding itself to Monero's security model, Tari will also support atomic swaps between itself and Monero," according to Monero's Reddit thread.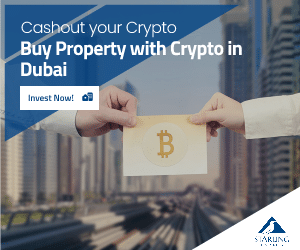 Tari was originally developed by Riccardo Spagni, lead Monero maintainer, Naveen Jain and Dan Teree. The new headquarters are in Johannesburg, South Africa for an initial centralization which comes as a Tari organization.
Tari aims at competing against Ethereum
Riccardo Spagni said that he developed the concept for Tari when he was thinking about how essential cryptocurrencies are in the finance world and about the fact that Bitcoin and the likes are the most used cryptos. Tari's target is to become a competitor for Ethereum concerning speed, flexibility, and power.
Tari is an open-source project that is set to allow developers to program and issue non-fungible assets such as in-game items and concert tickets over the blockchain. It will also make it possible for users to take verifiable ownership of unique digital assets.
"Tari will fundamentally change the way we interact with digital assets. We are building an amazing team to steward the most useful decentralized platform in existence, empowering anyone to issue, manage, use and transfer their digital assets," Naveen Jain says.
Tari focuses on privacy and immediate transparency
Two of the best features flaunted by Tari and privacy and immediate transparency. While using Tari, users will get the freedom to decide the level of privacy that they want for their deals. The toggle feature can do this, and it's basically a real solution for many of the issues that companies are facing regarding transparency.
The project will initially be somehow centralized, said Montero's subreddit, but the goal is to hand it over to users within the community who want to team up with the Monero team in the future. Tari will be structured as a sidechain to Monero's network, and merged-mining will also be enabled. This means that users will receive Tari rewards from mining XMR.
The project is already financially supported by significant venture capital companies such as Trinity Ventures, Pantera Capital, Blockchain Capital, and Canaan Partners. For the moment, there's no timeline available or roadmap set for the future developments of the Tari project. You can find out more details on Tari by heading over to Monero's thread on Reddit.