The future of the crypto market looks pretty impressive. Monero might just be the best crypto right now, and Bitcoin is far behind. Ripple's XRP's price, on the other hand, could be headed towards a massive fall. Here are all the details revealed by the latest research.
Monero has a bright future ahead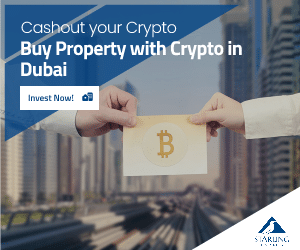 According to a new report from ICO advisory and research company Satis Group, Monero will have a great future. The firm attempts to forecast what shape the crypto market will take over the next ten years.
According to their analysis, the winner is definitlyMonero which Satis predicts could be worth $18,000 within the next five years.
This means more than 18,200% increase from its current value which stands at around $98.
This bullish forecast for XMR mostly comes from the firm's expectation that 90% or more of the crypto assets valuations over the next decade will be linked to decentralized applications (DApps) or some other very exciting use cases.
Monero is a crypto that is not only uncensorable, but it also helps users obfuscate transaction data. It's definitely one of the decade's top gainers.
Ripple's XRP's price may crash towards $0.01
Satis believes that XRP which was once traded as high as $3.84 and now is valued at only $0.33 will crash another 97% over the next five years, ultimately declining to penny parity.
Commenting on this controversial outlook, the report concludes:
"Within the currency networks, we continue to see…meaningful downside from networks that have inherited brand recognition and potentially short-lived adoption during hiccups from their fork-parent (such as BCH), and very little value in networks that are misleadingly marketed and not even required for use within their own network (such as XRP)."
You can read the complete report from here to see all the predictions that the company is making related to the crypto market's future.