Monero was in the spotlight a lot this year, and the privacy-oriented coin managed to gain more interest from crypto enthusiasts.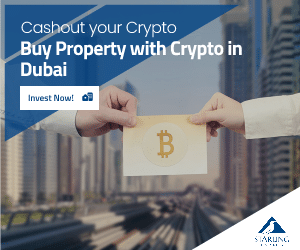 This was, of course, due to its strong privacy-related features.
Monero Talk brings Anthony Antonopoulos to address Monero's features
Monero Talk is a weekly discussion during which the host usually brings a popular figure linked to crypto and now the personality was Anthony Antonopoulos, according to recent reports coming from OutBitcoinNews.
Andreas discussed privacy and fungibility among other subjects and you can check out what he had to say in the video below.
The feedback this interview got was really positive.
Someone commented: "Really liked this show…Andreas was very diplomatic throughout the interview and stroked XMR several times. Bravo!"
A YouTuber said: "Kudos and thanks to Doug, he asked all the questions I myself would ask Andreas (but I couldn't find a word)"
Another follower posted this: "One of the greatest thing about Andreas is his constant will to work TOGETHER with everyone tries to better of the world."
Someone else wrote: "Your guest has a great XMR hairdo!
BTC is also storable like cash is. When we choose to transfer BTC to someone else's storage facility, it is also peer to peer transactioning. The point is not mercantilism, but transactioning without 3rd parties."
Monero in the news
Monero made headlines not too long ago again in relation to Litecoin adoption.
The Swiss crypto ATM company Bity added support for Litecoin.
This addition will allow people to buy LTC with cash besides BTC, Ethereum, and Monero (XMR).
Other than this, there have been some reports revealed on Reddit regarding Changelly and how they are withholding users' XMR funds in case they don't agree to KYC.
Regarding the price of Monero these days, at the moment of writing this article, XMR is trading in the red and the coin is priced at $62.18.