While Monero (XMR) suffered some significant drops recently, XMR is still one of the strongest cryptocurrencies on the market. Now, with supply zones at $150.00, $160.00, and $170.00 and demand zones at $100.00, $90.00, and $80.00, Monero (XMR) price is still ranging in the medium-term outlook. However, the situation is different when it comes to short-term and long-term predictions for the XMR cryptocurrency. Let's see how Monero (XMR) is predicted to behave.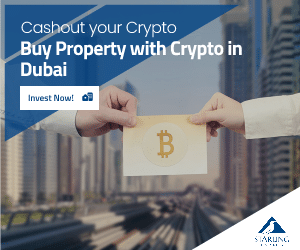 As Monero (XMR) is the best privacy coin out there, the cryptocurrency community is quite involved in this project. However, this doesn't the Monero (XMR) price is stable. On the contrary, yesterday, the stochastic oscillator of the forecasts pushed the bears into the XMR market. That caused the XMR drop to $119, while, at the moment of this writing, Monero (XMR) plummeted further to $106.
Monero (XMR) short-term prediction – Bullish
Although XMR dropped massively lately, the forecast on the short-run is promising for the Monero (XMR) traders and holders.
Since the XMR plummeted to $106, falling from $119, the bears in the market lost momentum which might leave space for the bulls to come back to the Monero (XMR) market. If the Monero (XMR) price would settle to above the 10-day EMA, the bulls could push the XMR cryptocurrency even further upwards.
Monero (XMR) long-term prediction -Bearish
Even though the Monero (XMR) price forecast on the short-term is bullish, the long-term sentiment surrounding XMR is bearish.
At the moment of this writing, Monero (XMR) price is situated below the two EMAs. In the past days, the bulls tried recovery, but lost momentum as the pressure from the bears forced the cryptocurrency to drop to the lowest point of $101 just yesterday.
Wrapping that up, Monero (XMR) shows a bearish sentiment on the long-term.
Conclusion
While some market analysts predict that Monero (XMR) would hit the $650 mark by the end of the year, others are more skeptical about Monero's abilities to reach that level in 2018. The latter group believes that, due to the recent cyber attacks that involved the XMR (see the MEGA extension for Google Chrome case), corroborated with the Changelly attitude regarding XMR holders, Monero (XMR) price cannot surge to $650 but it would raise, for sure.