Monero (XMR) Wallet Gets New Features and Design
Last month, Monero team revealed the Monero (XMR) wallet. It comes with lots of new features and designs to offer various benefits for the Monero community. The essential elements that cannot be overlooked are definitely high privacy and complete security, fast transactions and client-based operations.
Monero (XMR) wallet gained increased attention
The whole crypto community's interest turned towards Monero's wallet most;y thanks to its features which include support for 10 languages and the extended storage ability to transfer a maximum amount of crypto. XMR wallet's most important features also include that it's totally based on their clients who will have the ability to access instant creation of an account. They will also benefit from fast transactions as well.
The wallet is straightforward to use because it won't require any logs or registration process. In order to view your balance, all you will have to do will be to access multi-seed and check for auto updates. There will be more updates and new features heading for the wallet soon. Monero will also include easy access to the branched chain of coins including Monero Classic (XMC), MoneroV (XMV and Monero Original (XMO).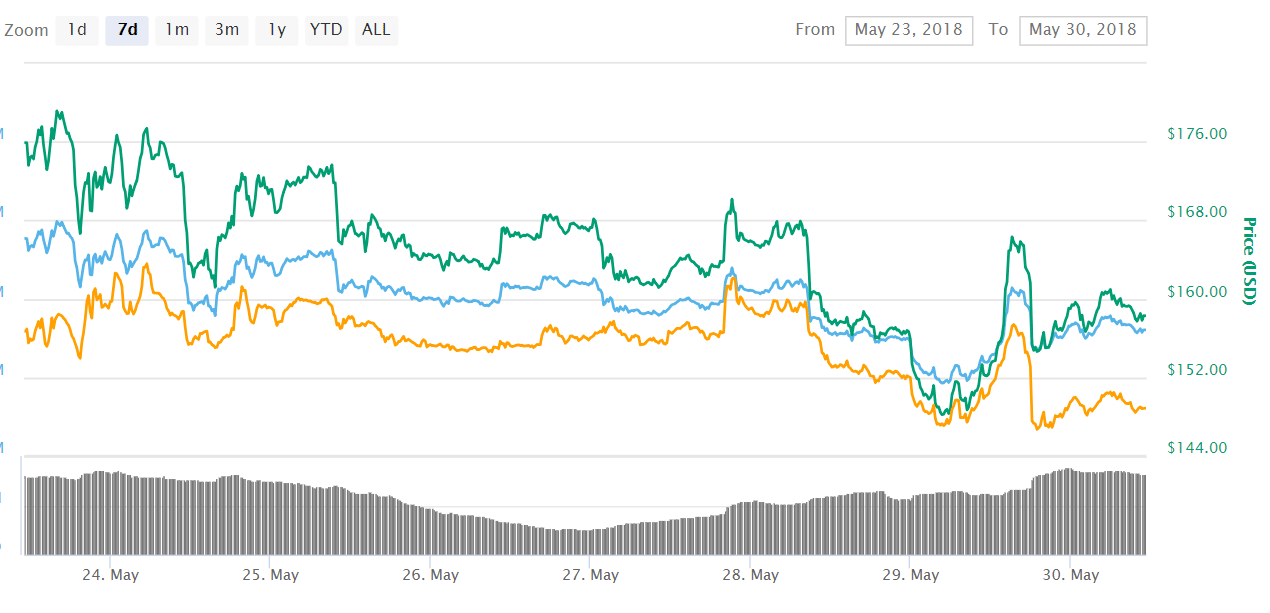 About Monero network
Monero is a decentralized network, and it's run by a network of users. The deals are confirmed via distributed consensus of the network. Users get increased security and the ability to avoid using third-parties for the transactions.
Compared to other top cryptos, Monero's main advantages are enhanced security and privacy for its users. The addresses between senders and receivers of the cryptos are entirely burred. In other words, the Monero technology can block the possibility of linking users to their real-world identities. The blockchain uses the ecosystem of ring signature, and the transactions are confidential to hide all the deals related data.
Monero (XMR) is currently trading at $158.11 on CoinMarketCap with a market capitalization of $2,542,629,640.
CoinMarketCap
CoinMarketCap is a website that provides cryptocurrency market cap rankings, charts, and more. It was purchased by Binance for $400M in 2020.
I am a technical writer, author and blogger since 2005. An industry watcher that stays on top of the latest features, extremely passionate about finance news and everything related to crypto.
CEX.IO
Coinbase
Binance
Lasted news