A recent report from the Cyber Threatscape states that hackers boosted the deployment of crypto mining malware in 2018, but the cryptojacking tendency is set to increase even more in 2019 with Monero (XMR) being the leading target due to its privacy and anonymous transactions properties.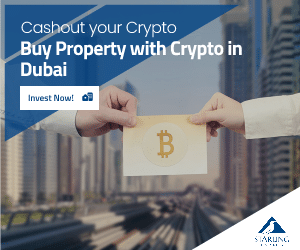 The most troublesome result of the investigation is that 71% of the respondents, the majority of which were CISOs (Chief Information Security Officers), affirmed that cryptojacking attacks remain "a bit of a black box," as they are not yet "knowing how or when they will affect" the companies they manage.
Skybox Security, a cybersecurity management leading company, estimated in a report from July 2018 that, in the first six months of this year, cryptojacking totaled 32% of the whole cyber attacks, surpassing the previous hackers' favorite attack, the ransomware.
In the most recent arrest that involved a group of crypto mining malware developers and beneficiaries, 20 Chinese citizens, accused of rising about $2.2 million from cryptojacking, ended up in prison.
Monero (XMR) to be the most mined coin in cryptojacking cyber attacks in 2019
Also in a recent attack with a crypto mining malware that infected about 200,000 MikroTik routers in Latin America, with the potential to contaminate several hundred thousands more out of the approximately 1,7 million MikroTik routers worldwide, Monero (XMR) was the mined cryptocurrency.
According to the latest Cyber Threatscape report, the 2019 cryptojacking attack would mine Monero (XMR).
The reason behind this hackers' decision is that XMR is the most popular and dominant privacy cryptocurrency, for the moment. The transactions operated on the Monero blockchain are entirely private and anonymous, and the distributed ledger keeps no record on the persons who performed the transactions.
These specific features of Monero (XMR) makes it ideal for cryptojacking cyber attackers.
At the moment of this writing, XMR trades at $95.22, surging by about 1% in the last 24 hour, while it is the 10th cryptocurrency in the market with approximately $1,55 billion in market cap.