Monero (XMR) remains one of the most appreciated privacy cryptocurrencies in the market, along with ZCash (ZEC) and Dash (DASH). The Monero blockchain is well-known for conducting completely anonymous transactions, and that's just one reason for its popularity among those crypto enthusiasts that put a big price on their privacy.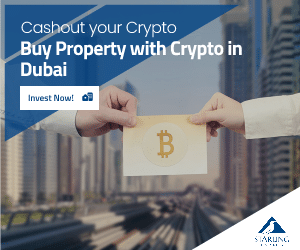 However, recent events, especially the news that Monero (XMR) was used by a new cryptojacking malware that infected about 200,000 routers in Brazil, caused XMR price against the USD to drop significantly. According to CoinMarketCap, Monero (XMR) shed 16.35% in the last seven days, at the time of the writing.
But, a Monero (XMR) price uptrend is now taking place, as, at the moment of this article, the XMR trades at $97.14, appreciating by about 2.30% in the last 24 hours. According to some cryptocurrencies market analysts and enthusiasts, this surge might indicate the end of the bearish sentiment that surrounded the most-loved privacy cryptocurrency in the world.
Monero (XMR) bearish sentiment might be weakening, as we speak
The uptrend in XMR price against the USD commenced yesterday, August 12th, in the afternoon when the cryptocurrency began gaining. Even though the current cryptocurrencies market drop was mainly triggered by the Bitcoin (BTC) ETF rejection, Monero (XMR) was also affected negatively by the current hacking issues involving the XMR mining malware, as mentioned above.
However, at least for the alleged security issues in the Monero network, the Monero devs tackled those problems and the coin recovered. Furthermore, the news of XMR adoption on a Tor network domains selling platform also spiked the things up a little bit.
Today, however, the Monero (XMR) privacy cryptocurrency signals that it's back on the right track and the bearish sentiment surrounding it is weakening. Nonetheless, the cryptocurrencies market has much work to do to recover towards the values the digital assets had before the Bitcoin (BTC) set the downtrend, but, finally, everything looks like going in the right direction.