​Moonstake​, a blockchain firm focused on staking technologies, has recently announced its partnership with EMURGO, a collaboration that will aid Cardano (ADA) expansion across the world.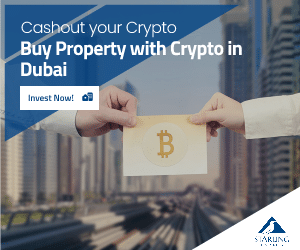 Now, the company has revealed it offers staking support for Cardano's cryptocurrency ADA, one of the top ten crypto coins by market capitalization, in Moonstake​'s Web Wallet. After Cosmos, IRISnet, Ontology, Harmony, and Tezos, Cardano became the sixth supported coin on Moonstake​ Web Wallet.
On July 29th, the Cardano development team released the much-anticipated Shelley mainnet. Shelley comes with numerous opportunities for users to stake their ADA and help Cardano change gears: from a centralized, federated system, to a fully decentralized system that allows staking functions and rewards incentives.
Shelley is the most important upgrade by Cardano since its establishment, bringing about brand new system architecture and a new set of user features.
What is the Moonstake Web Wallet?
Moonstake​ Wallet is a universally advanced staking wallet that is able to store up to 2,000 cryptocurrency types and stake major coins as well. The wallet not only offers enterprise-grade security but also a staking function that allows users to have full control over their digital assets.
Following the launch of Shelley mainnet, Moonstake​ Wallet started supporting ADA to receive, store, and transfer before any major crypto wallets allowed this, and now it made ADA staking available.
For this first stage of ADA staking, only desktop browsers such as Google Chrome, Microsoft Edge, Mozilla Firefox, and Opera, as well as Chrome and Firefox on Android, allow users staking. Also, users of iOS are required to download both Internet Explorer and Safari browsers on the desktop in order to use the staking function.
How to Stake ADA on Moonstake Web Wallet
Here is a simple guide on how to stake ADA on Moonstake​ Wallet:
New users are required to register 

their mobile Moonstake​ Wallet

Add ADA with the 'Add New Asset' option

Click on the 'Stake Now' button to stake your coins
You need to remember that the whole amount of ADA in your wallet will be staked, but you can still send assets. Also, your balance needs to be higher than 5 ADA to be able to stake.