During the past year, even if it was a bearish one, NASDAQ has already proven the world that it is becoming more and more fascinated with crypto, understanding that it's better to ride this wave than fight it.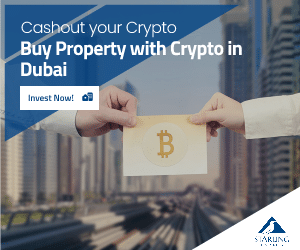 They have published reports that analyzed the Bitcoin and the crypto market, and they teamed up with VanEck to launch the Bitcoin futures despite the bearish trend that took control over the crypto market throughout 2018.
Bcause LLC crypto startup uses NASDAQ's tech
Bcause LLC is a crypto startup which uses NASDAQ's trading, clearing and market surveillance tech and they'll be launching the spot crypto market in the first half of this year.
Its application for a derivatives exchange is awaiting approval with the US CFTC.
NASDAQ's senior vice president and head of marketplace operators Paul McKeown said:
"Bcause has methodically built a unique ecosystem that gives investors, partners, and market players a holistic experience in tapping the cryptocurrency market and value chain."
Bcause is building a cryptocurrency ecosystem with a few exciting features, according to the latest reports coming from The Daily Hodl.
Mining facilities
Spot market
Regulated derivatives exchange
Regulated clearinghouse
Custody operations
CEO Fred Grede said the following:
"I fully expect that our markets will attract a broad range of users, from those who are already quite active in the financial markets and familiar with Nasdaq technology, to a new breed of investors wanting to participate in the growing cryptocurrency marketplace."
According to the announcement, the surveillance tech powered by NASDAQ is designed in such a way to ensure that surveillance protocols will fit the need of a crypto marketplace.
This will help Bcause monitor its market for various manipulative activities and other "misconduct."
Exchanges have to undergo serious reviews
It's also worth noting that the crypto exchanges which plan to use NASDAQ's fraud surveillance tech will have to undergo intense due diligence reviews.
The ones that will be able to pass the assessment will be granted access to the proprietary tech used by NASDAQ for monitoring traditional stock trading volumes for fraud.