New Potential Trigger For The Bitcoin (BTC) Rally, Unveiled By Mike Novogratz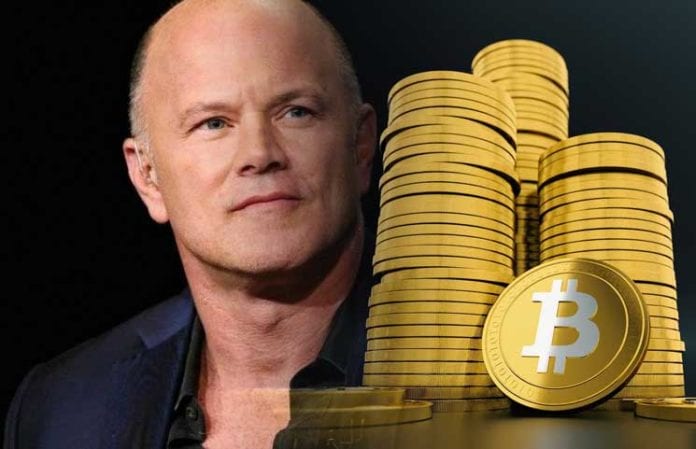 Bitcoin (BTC) has been rallying finally after a really long bearish period. The most important coin in the crypto space managed to surge by about 110% since April this year.
There have been various speculations regarding the reasons for this surge and the latest one come from Mike Novogratz, Galaxy Digital CEO.
Trump has an important role in BTC's surge
During CNBC's Squawk Box, Galaxy Digital CEO Mike Novogratz stated that he believes Donald Trump's trade war with China, and also the increasing industry adoption, helped trigger Bitcoin's boost in price.
"I would say, there certainly feels to be Chinese money moving into this space, into crypto. Why did Bitcoin go from $4,000 to $8,000? Because of Facebook, because of Microsoft. I think because of this trade war, and because a lot of the selling was done," he said.
Microsoft and Facebook are making important moves in the crypto space
The Daily Hodl also mentions that Microsoft has recently revealed that they are building a decentralized identity platform on the blockchain of BTC and Facebook is also set to launch its crypto called GlobalCoin in 2020.
As we reported earlier, Facebook is set to roll out its digital asset which is called GlobalCoin in 2020 says a recent BB report and CoinDesk also related the news.
BBC said yesterday that Facebook is planning to launch the crypto-based payments system in "a dozen countries" by Q1 2020 and the social media giant is planning to start trials by the end of this year according to the reports.
Microsoft and Facebook's plans are very important moves that are taking place in the crypto space.
Novogratz also reportedly believes that BTC can definitely be called a legit store of value and a competitor to gold.
Overall, he believes that the most important crypto in the market is in a bullish environment these days.