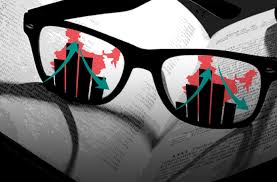 Iconic Nokia's 3310 phone is set to be re-launched almost 17 years after it was revealed for the first time.
Nokia 3310 was arguably the most popular and hardwearing handset of its time. according to reports above 126 million units were made before it was discontinued in 2005.
The face-lift edition will be sold under license by the Finnish start-up HMD Global, which also revealed few other Nokia-branded Android Smartphone's.
Experts reportedly have hailed the re-launch of Nokia's phone brand.
"The 3310 was the first mass-market mobile and there's a massive amount of nostalgia and affection for it," commented Ben Wood from the technology consultancy CCS Insight.
"If HMD had just announced three Android devices they would have barely got a couple of column inches in the press.
"So, the 3310 is a very clever move and we expect it will sell in significant volumes."
The news was publicized ahead of the start of the Mobile World Congress tech show in Barcelona. LG, Huawei and Lenovo are among others to have show new devices.
Meanwhile Nokia have stop making phones itself, but make telecoms equipment, Ozo virtual reality cameras, and health kit under the Withings brand.
The upcoming 3310 will be considered as a "feature phone" rather than a Smartphone as it only offers limited internet facilities.
It will connect on 2.5G data speed slower than 3G or 4G and is powered by the S30+ operating system, which allows web browsing but has limited range of apps than Android or iOS. The handset will come with single two megapixels camera.
This handset reportedly weighs 79.6g (0.18lb) and has a 2.4in (6cm) display but one of major plus over other handsets is its battery life. HMD said in a statement that the colour-screened phone has up to a month's standby time and delivers more than 22 hours of talk time.
Nokia 3310 also arrives with the contemporary version of the classic game Snake preinstalled. The launch price of the handset will be around $51.