Envion (EVN)...Even the name shouts out Environment Conservation. I got drawn to the ICO a while back through one of these random conversations on Telegram. At that time, I did not have any Ethereum to spare to buy into the ICO. I was simultaneously knee deep in another ICO that recently completed its funding: Bankera. It seems that as we progress in this Crypto-Verse of ours, ICOs are looking more and more lucrative than day trading or buying and holding famous coins. The potential of an ICO doing 10,000% in returns within a year is more lucrative than the 100 – 400% gains of the famous coins on the top ten of coinmarketcap.com.
So what is Envion (EVN) and why would only a fool be the one to ignore its potential?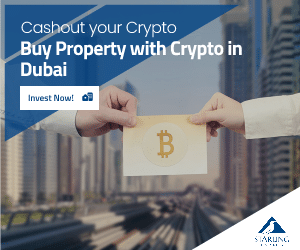 Envion is a neatly engineered and well thought of mobile solution to the mining of cryptocurrencies. It is as the accompanying article picture suggests: a shipping container rigged up for mining and which can be loaded on a truck within minutes to another site with cheaper electricity. This concept is revolutionary when you remember that the amount of electricity used to mine Bitcoin alone per year, is higher than the total electrical energy consumed by electric cars. It is also similar to the total annual electricity consumption of the beautiful country of Argentina.
The main power plants that Envion targets as sources of energy are the renewable energy plants which always have over-capacities when demand for supplying power to the grid is low. The Envion mining containers are then plugging into these solar or wind farms to use up the excess energy available at a discounted rate or even probably for free. If you were managing such a renewable energy plant, the Envion Mobile Mining Units would help solve the question of having an energy sink. The mining units are remotely managed using 4G mobile networks and satellite connections.
If you are an engineer, you are bound to ask about the cooling problem of such a mobile mining unit housed in a shipping container. We all know that mining hardware produce a lot of heat and that is why many cryptocurrency mining companies such as Genesis Mining are based in Iceland. The climate in Iceland is pretty much a free refrigerator for the mining equipment.
Envion solves this question with a patented cooling system. Since their claim and design is still in the patent application phase, not much has been divulged by the team on how they intend on moving all that hot air. But one thing is clear, there has to be a fan blade and a motor involved. The Envion team also states that the mobile mining unit will have numerous holes, ducts and air guides that will guide fresh, individually filtered outside air directly towards the mining hardware. The guys at Envion seem to have done their thermodynamic calculations pretty well. They claims that they have tested their cooling system in hot climates and it works well. I guess we will have to wait for the patent to be cleared for us to scrutinize the Mobile Mining Unit with the eyes of a hawk.
The final reason why only a fool would ignore Envion (EVN) is the fact that there is a 100% distribution of the mining earnings to those who hold Envion tokens. The formula used is that 75% of the mining earnings are immediately paid out and 25% are reinvested back into the project for maintaining the Mobile Mining Units and possibly making more. Now this is revolutionary and a decentralized way of ownership of the project since earnings distribution is governed by smart contracts.
Payouts are weekly. But due to the initial startup costs, the projected dividends in the whitepaper might change with time. Also, dividends are paid in Ethereum but only to the wallets holding the Envion tokens which are currently available for trade on HitBTC exchange.
In summary, and in a nutshell, Envion (EVN) is such a good concept and project that only someone who does not understand the nitty-gritty of mining and energy consumption, would not bother to buy some ENV tokens. So far, very few projects offer lucrative dividends such as Envion. The only other project that might WOW us with dividends is Bankera (BNK).
[Photo: Envion Mobile Mining Unit (MMU) Source: Medium.com]
Follow us on Telegram.