Ontology is an innovative highly performant and multi-chain project that targets building a decentralized trust collaboration platform. Points, on the other hand, is a blockchain based credit service network. The two entities just announced that they are teaming up so that their platforms can enter a technological partnership.
The platforms will support each other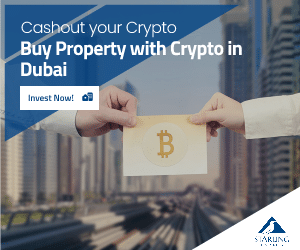 Ontology will offer Points a high-performance underlying blockchain technology, and it will also allow integration with its blockchain systems. Ontology will also provide data attestation services and the ability to generate and execute smart contracts. Points is set to develop an Ontology-based platform that will provide the world financial technology assets, credit analysis models, credit data exchange, and more services.
Ontology bridges entities with digital systems
The business strategy used by Ontology involves bridging business entities with digital systems without the need to use any sophisticated intermediate technologies. Basically, the platform aims to connect human, financial, business and physical entities together with the primary goal of providing distribution services for an extended range of use cases. Another target of the platform involves offering users an enhanced experience while using it and support increased efficiency and trust collaboration.
"Blockchain technology has a natural connection with the financial credit industry, and we expect that cooperation with PTS will bring more technical and application innovation," according to Jun Li, founder of Ontology.
PTS vision involves creating next-generation credit scoring and more
PTS is a FinTech project that targets creating next-gen credit scoring and developing distributed credit services. Its network is based on a consensus technology that is founded on zero-knowledge proof, and that is able to perform automatic transaction confirmation and execution based on smart contracts.
The project can also perform decentralized data storage and deal, real-time data authenticity and cross-verification and timeline checks as well. Points ecosystem boasts a massive potential to enhance financial services and more industries including insurance, credit, investment, and marketing.
The partnership aims at creating the world's first blockchain credit system
The founder of PTS, Jiachen Zhang stated that Ontology's robust technology mixed with PTS talented staff and high-quality industry resources would be able to build the world's first blockchain credit system. He foresees a data volume that is set to exceed 100 million.
The goals are pretty bold, but we believe that these two companies have the resources to turn their plans into reality.