Ripple (XRP) – Paypal Holding Inc. has filed a patent pursuit on a self-claimed cryptocurrency invention with faster transaction processing time which is absolutely similar to Ripple's dynamic, fast and low cost liquidity the world has been regarding since it was made public.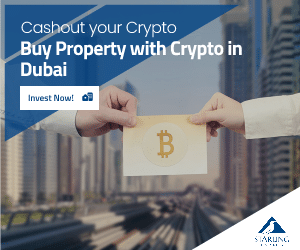 Although, the revenue of Paypal seems to be on the increase each day, in 2010, Paypal's revenue stood around $3 billion, and in 2017, the revenue soared to $13 billion. While it won't be enough to relax and think everything is balanced, Paypal aims to be proactive ahead of the worse, which the world perceived it will come around due to cryptocurrency dominance.
It is not against analysis to think that any company maintaining its current business strategy without thinking cryptocurrency may face punches from competitors and may soon become irrelevant. It is no sweet saying, at the same time, that any platform, like Paypal that rests on its hoax, without an inch foresight for the future may be cornered by the software engineered by cryptocurrencies that is flooding our community this days.
Blockchain backed softwares have truly claimed universal dominance and may soon be the 21st century aliens Sci-Fis keep on telling us about. This among the many observations are what keeps companies on their toes seeking to balance their system with the trend in financial dealings.
While many have argued that the patent filed by Paypal does no good to the cryptocurrency world, since the cryptoverse have been surviving largely on open source and forks, any company coming into this space most be aware of competitors and plan how to deal decisively with them but not in a manner that Paypal brought.
Talking about patent, different companies of the world file patents and ended up safeguarding ideas that may not materialize or become known. This is not just happening, it has long been in existence since the early days of scientific philosophy. Patents to them is insurance, a guard against idea theft, but one surprising thing is that, if the hidden faces behind Bitcoin had gone for patent, how do other coins come into existence?
It is even worth asking that what a company like Paypal wants in the cryptospace after surviving excessively on its current financial ideas is not clear. But like we have mentioned in early, companies need to show how relevant they are to technological trends.
At the same time, it is baffling that Paypal could come closer to cryptocurrency after its CFO, John Rainey, talk tough on cryptocurrency, Bitcoin, not long.
Rainey said "Given the volatility of Bitcoin right now, it's not a reliable currency for transactions because if you're a merchant and you have a 10% profit margin, and you accept Bitcoin, and the very next day Bitcoin drops 15%, you are now underwater on that transaction."
Competition For Ripple
The news today is all about Ripple, on CBNC, Twitter, Facebook, Steemit and Reddit, surprisingly nobody seems to be talking about the looming competition between Ripple and Paypal.
Over the years Ripple keeps on partnering with the financial setups like Western Union, Money gram and many more who are into remittance and financial transfer. It was hoped that Ripple would collaborate with Paypal to bank on one of its outstandingly branded softwares like xCurrent, xVia, xRapid. To the cryptospace's dismay, Paypal filed a patent for xRapid's related idea.
This is indeed a turbulence for Ripple whose team is always hoping to get partnership with bigwig companies of the world, to which Paypal is not left out.
Before coming into the cryptocurrency world, Paypal survives on an expensive charges it levels on its users, and stand the chance of another competitions from the likes of Ripple who is managing to entice cryptolovers with low-cost but effective transfer it is known for.
While many say it is possible that Paypal fails in its pursuit, maintaining dominance in its status quo's remittance dealing and cryptocurrency may be a wild goose chase.
One, to survive in the cryptocurrency world, Paypal has to lower its charges below that of its competitor, Ripples. However, there is no indicator that Paypal has anything close to that assumed but important advice.
If Ripple is lucky, and does its assignments, imagine every Paypal competitor surviving on xRapid. It means they have all won before the competition started since Paypal won't be going for anything lesser than its usual charges.
Meanwhile, if Paypal is adamant on pursuing its goals, it is a competition at its peak for Ripple. Even though Paypal has not enough ideas about the cryptocurrency world, it has enough customers all over the world who may continue banking on it blockchain idea since the company has built trust in its users over the years.
Another disadvantage of Paypal which is definitely a plus for Ripple is that the former is a decentralized system and monitors users to the point of collecting their national details in case of any fraud. The new decentralized system, blockchain, does not need the likes of Paypal because trust, in the cryptoverse depends largely on users and not in the system. An intermediary like Paypal is a problem for blockchain technology.
Conclusion: Paypal's action signals that Ripple team of expert need to be on the lookout for more partnership, yielding collaborations without overlooking any firm for what it is. While Paypal may be filling its patent for a blockchain based idea, drifting to them for collaboration is not out of the game.
Image Source: Youtube.