When I discovered Po.et (POE), I was instantly drawn to it like a moth drawn to a flame. As a writer and what I would call, a self-proclaimed artist, Po.et offers something special to me, and probably you as well. Po.et is a new platform, which now easily provides all of us with a non-financial, decentralized blockchain that we can use to publish our digitally created works. This is what Po.et calls "a shared, universal ledger designed to track ownership and attribution for the world's digital creative assets." This may appear somewhat complicated, but it is actually quite simple. I will explain more.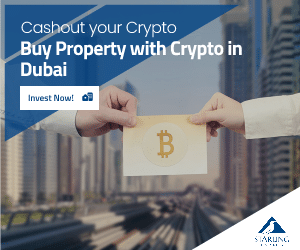 Po.et is a decentralized platform that allows a person to publish and manage digital media. This publishing process includes proof of publication, proof of document integrity and time stamping, while also providing the capabilities to manage and track your creative works. Po.et calls what they created "digital fingerprints" for these various digital works. Po.et also allows you to build your own smart contracts and create your own licensing terms, or use one of their own design, and is secured by the Bitcoin mining network. Plus, to make all this even better, Po.et has recently launched Frost App, which is a WordPress plugin, and I think this will help Po.et gain quite a bit of popularity.
Looking back, Po.et began in 2016 with an idea from a team at the same birthplace as Etherium, Bitcoin Magazine. This team decided to create a platform to be able to timestamp and track digital media, which includes images, art, articles, poems, e-books and many other types of creative works. When moving forward they, over the course of only two years, successfully created and launched the Po.et platform, which includes new technology such as the very first, non-financial blockchain, known as Proof of Existence, established themselves in Singapore, hired on a very significant CEO named Jarrod Dicker from The Washington Post, Time, inc. and Huffington Post, and even made Po.et available for real world use. Yes, you can already submit your digital creations to be published and time stamped! So, are you interested in investing into Po.et? Me too!
As most of us know, the cryptocurrency market has the ability to change dramatically in a short amount of time. Now with that said, lets take a look at Po.et's current value. At the time of writing this, POE is being traded in the cryptocurrency market for .06 USD, yet has already reached the price .28 USD since it's initial release. Knowing this may inspire some of you to do more research. When I am researching what new altcoin to invest into, I like to look at other coins, which I think are similar, to see how they are doing in the market. This is when I decided to take a close look at Lunyr (LUN). If you do some research on Lunyr, you will discover that it is somewhat similar in regards to providing decentralized information, and at this time, it is currently trading at just under 15 USD. Wow! That's a lot compared to Po.et's .06 USD. So, why is Po.et so cheap? I'd say because it is very new and still a baby in the crypto world. I think Po.et is a small coin with big power, and will help to shape the future of decentralized information, as well as the future of cryptocurrencies.
I believe that with a simple concept and a real world application of decentralized Proof of Existence, while also being secured by the Bitcoin mining network, Po.et is a new platform that definitely has the potential to capture the hearts of writers, artists, investors, veteran traders, new traders and more, all across the globe! For these reasons, it should be easy to see why Po.et can quickly become a top coin in 2018 and I feel very comfortable saying I think Po.et is here to stay. My only question left, is how much can it be worth someday? And I'm excited to find out.