Promising Cryptos To Add To Your Wallet Before The Bulls Come Charging: Monero (XMR), Ripple (XRP), IOTA(MIOTA), and Tron (TRX)
Bulls charging in the crypto market is not a matter of "if", but a matter of "when" it's going to happen.
The crypto community is divided into two sides and one of them believes that bulls will be coming until the end of 2018. The other side is a bit more skeptic regarding the subject.
The most important thing to remember is that it comes down to the cryptos that you need to add to your investment portfolio before the bulls charge. Here are your four best bets:
Ripple's XRP
Ripple has been flaunting both important developments and controversies as well.
The company's products xRapid, xCurrent, RippleNet, and xVia are really appreciated and besides these, there is always something new to add for the market: partnerships, listings, and announcements.
XRP is currently priced at $0.334323 on CoinMarketCap.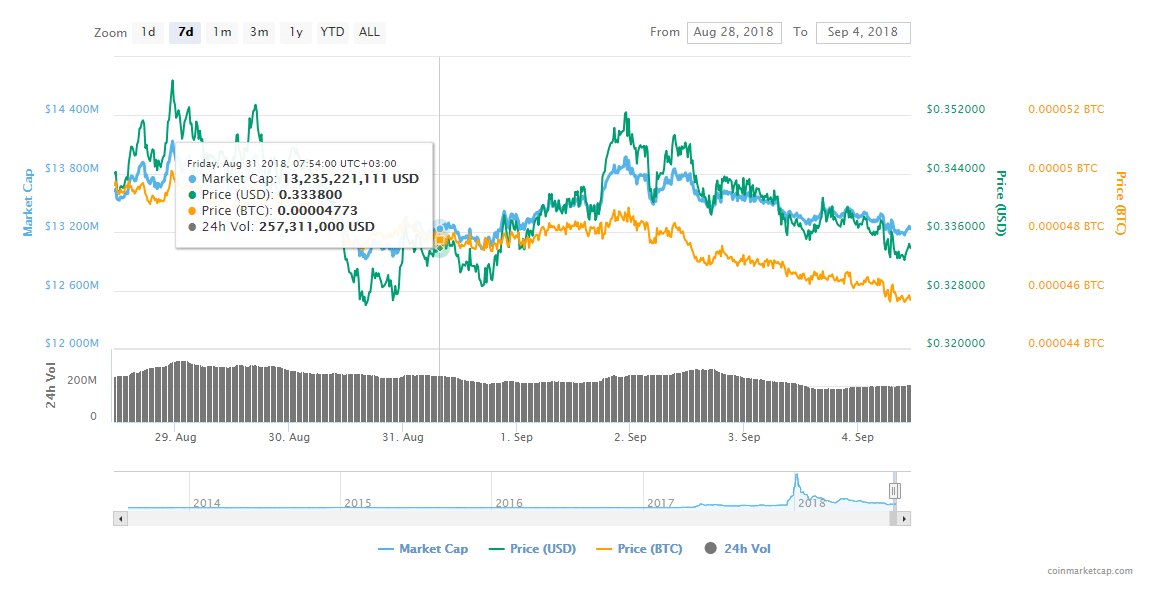 IOTA (MIOTA)
The market space of IoT is growing rapidly and it will definitely rise more in the future.
Here comes IOTA which flaunts extremely high potential in more sectors including automotive, energy, health, smart city, and customer service.
IOTA also has a lot to offer in terms of scalability, Qubic product, and tons of essential partners like Fujitsu, Bosch, VW, The UN (UNOPS), DNB, MOBI, ICT, Taipei, DXC, Schindler Group, Kontakt_io, and more.
MIOTA is currently priced at $0.710084 on CoinMarketCap.
Tron (TRX)
Tron's TRX is one of the most active cryptos and teams and you can see it almost all the time in the news.
Justin Sun is constantly updating the Tron community with news on upcoming events and developments that have been finalized.
Tron's TRX is now priced at $0.025438 on CoinMarketCap.
Monero (XMR)
And last, but definitely not least, the privacy-oriented coin Monero (XMR) is constantly maintaining a great combination of upward price movements and developments with a massive potential of moving higher in the future.
XMR is currently priced at $135.46 on CoinMarketCap.