Ripple and its digital asset XRP are expanding their list of partners just after the company announced that they would be working harder to boost adoption of its products.
Ripple adds two new companies to RippleNet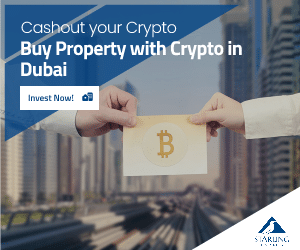 The first company is Moneymatch which joined Ripple's product RippleNet.
Before, it had used Ripple's blockchain-based payment solution xVia in order to move money from Malaysia to Spain, according to Focus Malaysia.
The remittance company said that the test has shown that companies in Malaysia are ready to capitalize on the latest tech in the financial industry.
"We're really proud to make this announcement today as we show clear evidence that a FinTech startup made wholly in Malaysia by young Malaysians is capable of integrating into the Ripple blockchain and performing a live legitimate international money transfer from Malaysia to Europe bringing blockchain innovation to the traditional Malaysian financial services industry," said Adrian Yap, the CEO of MoneyMatch via Focus Malaysia.
The second company which has been added to RippleNet, MoneyNetInt said that it has joined, integrated and fully deployed decentralized payments on Ripple's network.
The foreign exchange trading and currency conversion company also said that they would be using the tech in order to process trades and forex conversions.
XRP received support on four new companies
Bitvo is a Canadian-based crypto exchange, and it has recently listed XRP paired with Canadian dollars. COBINHOOD, the zero-fee exchange also listed XRP and paired it with Bitcoin and USDT.
Nexo became the first, and only crypto lender that uses Ripple's digital asset and Omni also added XRP to its rental platform, offering people the option to rent out their items in exchange for the crypto.
Closing words
All signs hint at the fact that the company will be seeing increased adoption after the announcement of strategies to push adoption for its XRP-powered product xRapid.
The crypto community is also expecting to see a surge in XRP's price as well, after all these exciting achievements.