Ripple CEO, Brad Garlinghouse went to join Simon Taylor at Money 20.20 Europe, and he discussed Ripple, XRP, xCurrent, xRapid, decentralization issues and more. Brad also announced the interview when he mentioned that there are a lot of investments in the XRP ecosystem but Ripple has bigger plans.
Ripple is funding 17 universities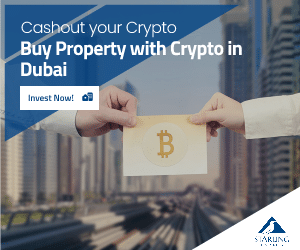 Ripple is currently working with 17 universities all over the world, and they are funding $50 million. This is seen as the future's workforce, and Ripple's CEO believes that there are lots of technologies that can be used to trigger industries to change the whole way that the global commerce is flowing.
According to Brad, using these technologies for the workforce mentioned above could be future changing. Some of the universities are working with they are going to be running validators. "It was important that this was really a philanthropic effort and it wasn't just like we are going to do X, Y, Z and we tell you to do these things," explained the CEO.
Providing xCurrent and xRapid vs. selling XRP
xCurrent is the cross-border fiat to fiat payment solution, and xRapid is based on the XRP digital asset. In Q1 2018, $170 million of XRP were sold. Brad was also asked whether there will be more revenue from providing xRapid and xCurrent services rather than from selling XRP, he said that the plan is to make it all happen.
Long-term value of a cryptocurrency
The answer is that no one can know who is buying XRP on exchange platforms. Ripple's CEO said that Ripple itself if selling some XRP directly and he added that Ripple never tries to promote XRP as a digital asset, as they only try to prove its usefulness and product flows in solving real issues.
"Ripple the company had the best quarter ever in Q1, we signed up more than a bank a week to production contracts," Brad stated.
Brad believes that the problem with today's ICOs is that many coins are not useful in the real world. A crypto's long-term value is given by the usefulness and its utility in real-world cases. He also said that there is a gap between the initial availability of a coin and the moment when it becomes useful.
He concluded by saying that part of Ripple's success is triggered by the fact that they have been trying to solve real problems for their customers.