Ripple just donated $2 million to the University of Kansas in order for them to start a brand new program that's dedicated to researching blockchain, crypto, and digital payments.
The University of Kansas praises Ripple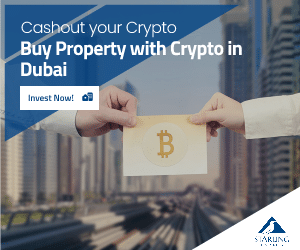 "The gift, which will provide $400,000 a year for five years, will support research in the Information & Telecommunication Technology Center at the KU School of Engineering. KU will determine its own research topics and areas of focus. Ripple also will collaborate with students and faculty at KU by providing subject matter expertise and technical resources, as needed," according to the official notes of the University.
We have to remind you that the University of Kansas is one of the eleven new universities that Ripple started to support as a part of its University Blockchain Research Initiative.
This "began in 2018 with an initial group of 17 universities around the world; KU is part of the second wave of eight universities," the official notes read.
UBRI is designed to provide grants and support programs to help grow the blockchain ecosystem.
Take a look at Ripple's new partners below:
• Carnegie Mellon University
• Cornell University
• Duke University
• Georgetown University
• University of Kansas
• University of Michigan
• Morgan State University
• National University of Singapore
• Northeastern University
• University of São Paulo
• Institute for Fintech Research, Tsinghua University
At the moment there are 29 universities on board with the UBRI.
Visa and Mastercard, fighting for Ripple's partner
Meanwhile, Visa and Mastercard are reportedly locked in a bidding war to buy Ripple's partner, Earthport.
Daily Hodl notes that Visa is the latest to up the ante and it's reportedly offering $319 million for the British cross-border payment company, according to the most recent report coming from Reuters.
Earthport teamed up with Ripple back in 2014, and according to the latest rumors they have been testing xRapid for international transfers.
But there's no official confirmation of the rumors so far.