The crypto market is still swimming in the red, so let's focus on a company behind one of the investors' favorite coins, XRP, for the moment, just to take your mind off the bloodbath that's been going on for a few days.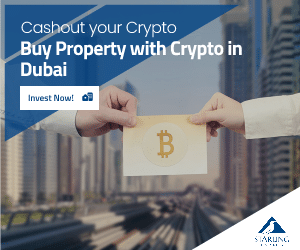 Blockchain and crypto build a fast-moving and extremely volatile industry with tons of challenges, but also with plenty of rewards, at least for some.
It's pretty clear that building and implementing innovative, disruptive tech is not the easiest task.
According to the latest reviews, it looks like Ripple managed to create the ideal working environment for their employees, as 91% of them find the company a great place to work at.
The company, founded in 2012 has 284 employees worldwide, 235 of which are based in the US, notes Blokkt.
Ripple workplace in statistics
Ripple's SVP of marketing Monica Long recently shared a link to the Great Place To Work reviews on her Twitter account and here's what she says:
Blokkt reported that the ratings show some imposing figures: 98% of employees find Ripple ideal for challenges, 95% feel it provides impressive rewards.
96% believe that the company boasts great bosses and the communication is perfect and 99% are proud to work at Ripple.
97% of Ripple's employees are willing to go an extra mile to get their job done, and 96% said that when they need to, they can get time off.
Employee benefits
Here's what makes Ripple's employees so fond of their workplace. The company provides 100% company-paid health coverage to both full-time and part-time employees and 65% company-paid health coverage for dependents.
People who are working part-time need to clock in 30 hours per week to be able to enjoy health insurance.
Ripple is also providing unlimited vacation paid time off and sick paid time off as well.
They're offering their employees a flexible schedule and a telecommute option used by 50% of the employees. All the people who are working with Ripple have access to on or off-site fitness as well.
Now, regarding the maternity issue, they provide 80 days job-protected maternity leave and 60 days of job-protected paternity leaves. Adoptive parents can enjoy 80 days of job-protected parental leave as well.
It's no wonder that Ripple's employees are so happy.