Ripple and XRP are obviously in the spotlight again, especially after Coinbase's most recent announcement.
XRP trading is live on Coinbase Pro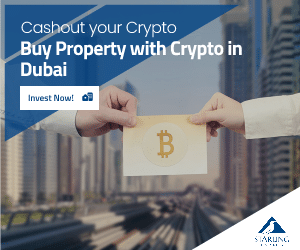 XRP trading is officially live on Coinbase Pro. Ripple's digital asset is paired with Bitcoin, the US dollar and the Euro.
Trading is available at the moment to the users in the US, the UK, Singapore, Canada, Australia and the supporting nations in the EU.
This announcement was received with huge excitement by the Ripple and XRP community who have been waiting for it for quite a while.
"After 10 am on February 25, 2019, we will begin accepting inbound transfers of XRP to Coinbase Pro. We will accept deposits for a minimum of 12 hours before enabling full trading," Coinbase officially announced.
They continued and told users: "Please note that inbound transfers require the specification of an XRP destination tag. Once sufficient supply of XRP is established on the platform, trading on the XRP/USD, XRP/EUR, and XRP/BTC order books will start in phases, beginning with post-only mode and proceeding to full trading should our metrics for a healthy market be met."
After the announcement, XRP surged in price, and the digital asset's market cap surged by over a billion dollars in just an hour.
Ripple is moving millions of dollars in XRP
Meanwhile, the San Francisco-based company is moving millions of dollars in XRP.
More precisely they moved 161 million XRP which is worth about $52 million. This was made in four separate transactions.
https://twitter.com/whale_alert/status/1100115082586087425
As usual, two of them were sent to unknown wallets from Ripple's OTC operation. The company uses this to sell XRP to institutions, and they have made moves like this before.
https://twitter.com/whale_alert/status/1100112382804795394
Back in 2018, Ripple hit a company record for the most amount of XRP sold in a year – they sold $535 million.
Of that $535 million, the company said that $171 million XRP was sold straight to institutions.
Apart from this, everyone's waiting to see if the listing on Coinbase Pro will trigger some much-awaited bulls.