Bitcoin (BTC) is ahead of Ripple's XRP on CoinMarketCap's listing, but this doesn't mean that XRP is doing badly.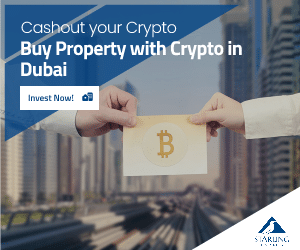 Ripple's XRP has already seen a surge after the latest important announcement.
Coinbase announced that XRP would be listed on Coinbase Pro and the announcement caused a massive fuss and excitement.
The news that Ripple's token would get listed on Coinbase Pro triggered a significant price surge.
Bitcoin vs. XRP
Ethereum's Vitalik Buterin says XRP is better than BTC.
Recently the co-founder of Ethereum, Vitalik Buterin tweeted a comparison between BTC and XRP and this was a reply to a tweet by Pierre Rochard who is a software engineer.
The latter said that Bitcoin is the best stablecoin and also the perfect store of value.
He also posted a tweet with a graph showing the price of BTC and the tech itself. It was a flat line that's always worth one BTC.
Buterin replied and said that an XRP graph would have been ideal for the illustration that Rochard was trying to make.
He also noted that XRP would be pictured just like BTC with the main difference that "XRP is sound money."
Buterin couldn't help from poking a little fun at Ripple's announcements regarding partnerships.
But other than this, it's pretty clear what he believes.
https://twitter.com/VitalikButerin/status/1099497025748398080
Buterin praised Ripple's project back in 2013
It's also worth noting that a very detailed article on Ripple which has been written by Buterin surfaced.
He wrote it for Bitcoin Magazine which was co-founded by him back in 2013.
As you will see in the article, he was praising Ripple: "Altogether, what Ripple has accomplished is impressive. With Ripple, we have a way of sending, receiving, and holding any currency – not just one specific cryptocurrency – in a decentralized way."
This was definitely music to the whole Ripple community's ears.