Former U.S. President Bill Clinton made it very clear that he supports crypto and the blockchain technology during Ripple's Swell conference in San Francisco.
Clinton urges politicians to support crypto and blockchain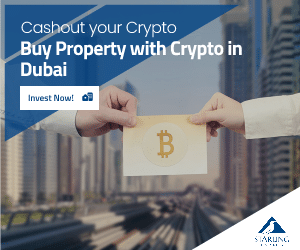 "This whole blockchain deal has the potential it does only because it is applicable across national borders and income groups," Clinton said.
"The permutations and possibilities are staggeringly great," he continued.
Clinton asked politicians to come together in order to make sure that this innovative technology gets the necessary support instead of a hard time.
"We could ruin it all by negative identity politics and economic and social policy. You think about that," Clinton said.
It's also important to mention that Clinton spoke with Gene Sperling, who was his economic advisor from 1996 to 2001 and they covered various topics starting with foreign policy and cultural issues and finishing with crypto and the blockchain technology, banking and investing.
Clinton also made sure to acknowledge the potential of disruptive technologies such as blockchain, and he contextualized the new developments within the currently polarized political cultures of Europe and the U.S.
According to reports, Clinton received his very first Bitcoin (BTC) back in 2016 during a conference in Washington, D.C. when Matthew Roszak gave him a gift of BTC.
Hillary Clinton, on the other hand, chose not to accept BTC donations for her presidential campaign.
Ripple launched xRapid
During the Swell conference, Ripple made a massive announcement, one that was expected by the whole cryptosphere.
The company announced that xRapid the solution for faster cross-border payments is now live and three firms will use it at first.
The companies that are able to use its technology first include MercuryFX, Cuallix, and Catalyst Corporate Federal Credit Union. You can find out more about the use of xRapid here.
Today, the Swell event continues. Stay tuned to find out all the essential things going on there.