Ripple (XRP) – There doesn't seem anything that can stop Ripple (XRP). Not price drops. And not talk about federal regulation. Even while crypto-markets remain bearish, XRP continues to emerge as the coin that will blaze trails for conforming to SEC regulations that are soon on their way.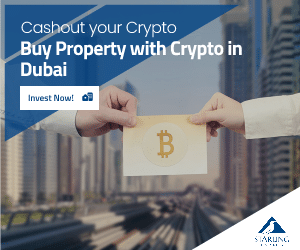 The thought of regulation does not frighten Ripple CEO Brad Garlinghouse, who is welcoming the regulatory process. Why would he be welcoming the SEC into the cryptocurrency market, a market that largely occurred because of worldwide dissatisfaction with the banking industry and with government regulation of money and finance? Because regulation is inevitable. All countries have laws about currency and finance, and there is no way for cryptocurrency to avoid dealing with that fact.
Because Garlinghouse and Ripple are meeting this reality head on, the XRP coin is  one of the safest bets in the cryptocurrency universe and its short term and long term future value will reflect that.
In a recent social media post on Twitter, Garllnghouse reiterated statements that position the Ripple company and the XRP coin as highly unique in cryptocurrency for meeting regulation head on.
"In the context of . . .  SEC statement(s), I hear some talk about the current 'regulatory uncertainty'.  What's uncertain?!  SEC's statements have been consistent and clear. 'Regulatory uncertainty' is just a euphemism for 'we wish we could ignore SEC regulations,'
Garlinghouse stated in a recent Twitter social media post.
While most coins are looking the other way while the SEC is about to throw a baseball at them, XRP seems like the only coin that is actually watching the ball and that will be in a position to catch the ball.
This willful ignorance to avoid the fact of oncoming regulation by the cryptocurrency industry represents a mental bubble that the state of cryptocurrency is currently hiding in.
But as more and more everyday people invest in cryptocurrencies, regulation is something that will in fact make cryptocurrency a more viable investment. People raising two kids and a dog do not want to necessarily break the law when they invest in a cryptocurrency. They want to take the necessary steps to know that their investment is within legal boundaries.
Crypto's mental bubble
So for any of you worried about XRP's price tag at 80 cents, you are probably not focusing on the right things about the coin amid this outsized reaction of cryptocurrency markets to statements from the SEC.  An 80-cent valuation means that XRP has increased in value more than three times in the last three months. Although it's easy to say that XRP has lost more than 300 percent of its value from its December 2017 high, that sort of statement is pretty much ridiculous. XRP exists in a market relative to its overall gains. A 300 percent valuation in three months is pretty much still a stunning display of value.
Add to that, two years ago XRP was valued at less than one cent, and you are looking at a testament of a coin's strength, and not a coin's weakness, to see it hovering at 80 cents.
The fact is that many (if not most) crypto investors and speculators are living in a mental bubble. That sort of avoidance does nothing for the reality that cryptocurrency is here to stay, and that in order to stay, it must meet a few federal requirements.
Because these federal SEC regulations will make cryptocurrency more appealing to every-day people, the regulations promise to bolster the cryptocurrency market as a whole, especially those coins like XRP that will be able to navigate federal requirements and that will take responsible steps to ensure that an investment in the coin is really an investment, and not a wild west sot in the dark.
Advisory and warning: I am not a financial advisor and the content of this article is opinion and market commentary only. Information in this column should not be considered financial advice. I own some cryptocurrency, including XRP.