Ripple (XRP) – It's huge news for XRP: The Ripple coin can now be bought by credit card online or cash voucher in more than 150,000 stores worldwide through the Bitit marketplace, and given as a gift by gift-card.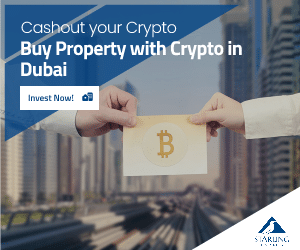 Bitit is an established cryptocurrency marketplace that has been around since 2014 and is headquartered in France, but their reach is international, allowing a select list of coins for purchase in 50 countries and in more than 150,000 stores. Bitit is high on lists of top exchanges for ease of purchase, although it is a marketplace and not an exchange—and Bitit also adds a rare functionality of gift-card purchase.
Now, Bitit adds Ripple (XRP) and Litecoin (LTC) to the already existing coin list of Bitcoin, Ethereum, and Ethereum Classic, according to the Bitit website.
Bitit surpasses the Coinbase ease-of-purchase functionality. Although Coinbase, an American exchange headquartered in San Francisco, has become famous for their capability of allowing cryptocurrency purchases by credit card, Coinbase users must purchase cryptocurrency from the exchange itself.
Bitit takes this ease of cryptocurrency acquisition further by allowing purchase at checkout of international retail stores, and also allowing gift-card purchase through cash voucher systems, as well as Visa and MasterCard cryptocurrency purchase online.
"Buying bitcoins remains a hassle for a large majority. At Bitit our goal is to make bitcoin available for everyone in less than 10 minutes through our prepaid vouchers and our Bitcoin gift cards … around the world in a snap," states the Bitit company at Boitcoinwiki.
Unlike purchasing cryptocurrency at exchanges, which requires a lengthy application period, Bitit makes the immediate purchase of cryptocurrency possible in amounts the equal about $30 USD weekly and $600 weekly with an accepted application, with purchase available in 14 fiat currencies including USD, JPY, EUR, KRW and more.
No Coinbase? No worries for XRP
The news of Bitit adding XRP is welcome news to the XRP community after Coinbase reiterated a January statement that it had no announcements for additions to its list of coins.
News that Coinbase was adding 90 new employees the day before Ripple CEO Brad Garlinghouse was featured to be a guest on CNBC's Fast Money with the Coinbase COO Asiff Hirji sparked speculation throughout cryptocurrency social media feeds that XRP would soon be added to the Coinbase exchange (GDAX). However, on Monday, March 5, Coinbase reiterated that it is not officially stating the addition of new coins to its list of Bitcoin, Bitcoin Classic, Litecoin, and Ethereum.
Still, positive XRP news continues to surge
Korean trading of XRP is at the highest its been in months, most likely because XRP is now being used mainstream in the Korean banking system.
With XRP now being added to Bitit, and dozens of companies in the trial stage of XRP for cross-border payments and other applications, the XRP use case continues to grow while its access for purchase also continues to grow worldwide.
The immediate effect of this convergence of accessibility and news has seen XRP gain some value on US exchanges in the past few days. Long-term, however, this convergence is making XRP a more known coin to new cryptocurrency investors.
As the use-case expands for XRP and the coin becomes more and more known to new cryptocurrency investors, analysts have been predicting a strong value proposition for XRP throughout the 2018 year.
Major analysts predict that XRP will gain 5 to 10 times its value this year. Although such speculation is educated conjecture, Garlinghouse has assured investors in the XRP token that the use-case value of XRP is a long-term goal for the Ripple company, and shouldn't be considered for quick speculative gains.
"banks … are indeed planning to use xRapid (our XRP liquidity product) in a serious way," Garllnghouse tweeted in January, a statement that has now been backed up after numerous banks have announced that they are using XRP in trials for cross-border payments and other processes, and after the announcement last week by Japan's Woori Bank that initial XRP trials were successful and would now proceed to a second-stage implementation trial.
ADVISORY: I am not a financial advisor and I do not suggest speculating in cryptocurrency. I own some XRP but not much and I do not day trade. The information in this report is opinion only.