Ripple (XRP) – Ripple the company practicing blockchain centralization, is the largest holder of the world's third-largest-most valuable crypto asset, XRP. The best performing coin of 2017, XRP climbed more than 2,000% from September to January alone. After hitting its $3.00 all time high some people believe that the coin's best days are over, but Ripple's team is active as ever and in the future people may very well be wishing it was at $3. It is hard to tell whether or not we will reach this point soon and it might not even take place in 2018- the beginning of the year has been a bear market with spikes of positive movement in coins like NANO and LTC.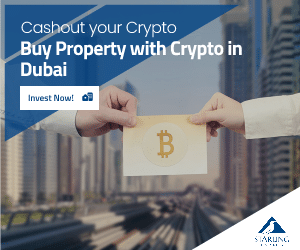 Right now any price lower than $0.85 would be a bearish movement. If the bears break below this range they could make a break for a fall to $0.72. Brad Garlinghouse says it himself that looking at your crypto "day-to-day" is not the way to go. It is best to think of these things in a long term way and not check up on your portfolio every second of the day. With thabloc said, Ripple looks very bullish long term.
Ripple (XRP) Chart – Image source: coinmarketcap.com
According to the BlackRock Investment Institute, XRP is more volatile than Bitcoin and Ethereum. The banks working with Ripple are not using the XRP cryptocurrency as some people often confuse. Banks don't have to use XRP to transfer fiat currencies like the dollar or euro. They use the Ripple technology: Platforms like xCurrent and xRapid.
XRP is one of the more controversial coins in the cryptocurrency community as pioneers of Bitcoin will tell that this goes against every thing Satoshi Nakamoto wrote his white paper when he was trying to "decentralize" currency.
While Ripple's technology is very advanced and is being put to use in real-world applications, it could take a while for the momentum in real-world usage pick up. The primary fact that it works with financial institutions and banks is what makes it take longer to be put to use.
More and more companies are starting to use Ripple's xCurrent platform which offers cross border transactions including remittances. Recent announcements include LianLian and IndustryInd. Banks in India and the United Arab Emirates are now using the RippleNet to send frictionless cross-border payments.
xCurrent
Japan Bank Consortium / Korean Banks 
The Japan Bank Consortium will use Ripple's xCurrent technology to settle transactions between participating japanese banks and South Korea's Woori Bank or Shinhan Bank.
Itaú Unibanco/InstaReM
Brazil's largest private sector bank and Singapore's big remittance provider have announced their plans to use the xCurrent platform aswell. InstaRem, Singapore's major remittance provider, already processes more than 500,000 transactions per year and plans to connect businesses and individuals from Australia, Canada, Hong Kong and India.
xRapid
xRapid is also being trailed by some of the biggest money transfer companies worldwide. Announcements with companies like MoneyGram, MercuryFX, and IDT Corporation have confirmed usage ofXRP in payment flows through xRapid. They aim to settle retail remittances and corporate transactions quickly and to provide liquidity solutions for their cross-border payments. In order for Ripple to reach its full potential more payment institutions must use Rippl's solutions in a much higher volume. The problem Ripple is facing right now is that a number of big partners – especially global banks – are moving way from the idea of using XRP.
Brad Garlinghouse CEO of Ripple (XRP) Image source: wsj.com

"For Ripple to grow, it needs large banks to buy its payment software and use its XRP cryptocurrency, a major challenge considering it must convince financial institutions to change how they've been doing business for years. The biggest obstacle in convincing banks to use Ripple's services is that many banks have other IT-related projects that are a greater priority to them than Ripple". Said Brad Garlinghouse, CEO of Ripple.