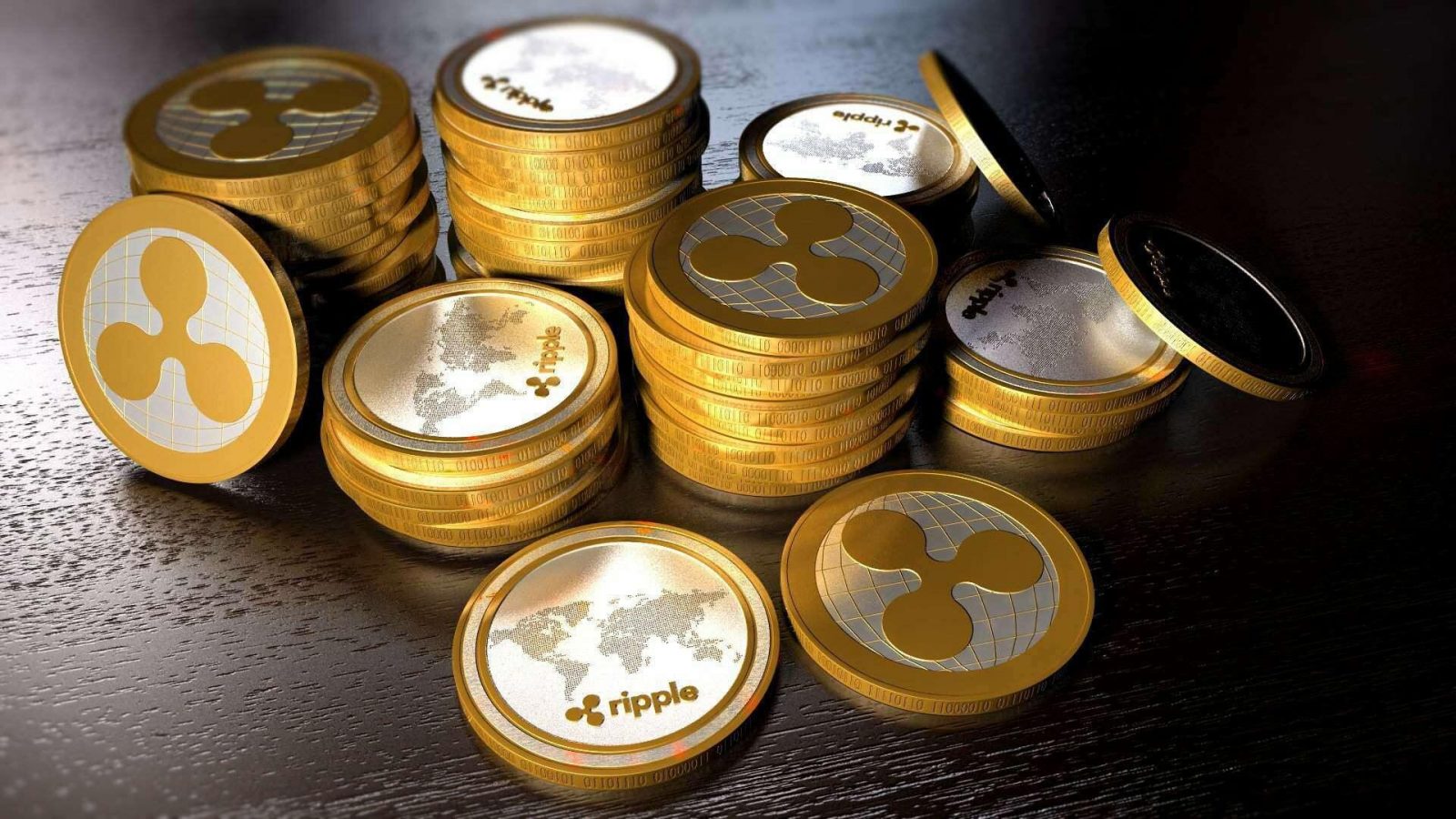 How XRP got to 1 USD and What's on the Horizon
Ripple (XRP)–It's about time.
For long-time holders of Ripple, there is a shared sense of relief to see the price finally matching the expectations of value. Despite Bitcoin, Litecoin and Ethereum leaping to 100+ percentage gains, Ripple's price stayed relatively stable throughout October and November, even taking a plunge to sub 0.20 USD levels. Now XRP is trading around a comfortable 1.0 USD, with an all-time high 1.30 USD on December 22nd.
So how did Ripple get to this point?
Here are just a few of the major stories contributing to Ripple's rise over the last month:
Cuallix became the first financial service to begin using XRP directly for cross-border transactions. While Cuallix is a small company relative to the types of banks Ripple is targeting, the announcement gave real-world value to XRP and proved financial services could benefit from using the coin for liquidity purposes.
In November, American Express announced it would begin using the Ripple technology for US/UK-based money transfers. The announcement did not include the usage of XRP, but still represents a major step for Ripple in engaging a company with $30 billion in annual revenue. Be assured, banks and other financial services will be watching AMEX closely.
On November 28, Michael Arrington, founder of TechCrunch, created the world's first hedge fund using XRP exclusively as its native currency. Why Ripple? Because XRP offers some of the fastest and cheapest transactions of all cryptocurrencies, and is built on a network designed for large capital transfers like those used by banks. XRP can easily be exchanged for any crypto or fiat currency and offers almost a guaranteed appreciation in value (trading at 0.25 USD at the time of Arrington's announcement). At the very least, Arrington's fund gives an interesting avenue for the future of XRP outside of bank-to-bank transactions, and further proves the trust by the financial industry in XRP succeeding in the long run.
On December 7, Ripple finally came through with its promise to place 55 billion XRP into escrow. The move does two things for XRP holders: it proves Ripple's commitment to creating liquidity in the market and also gives a more definite supply for the currency. First announced in May, the escrow lockup works like this: Ripple, the company, holds 61 billion of the 100 billion total supply of XRP. 55 billion coins have been placed in escrow, a feature built into XRP functionality, in increments of 1 billion coins. Each month, 1 billion XRP is released from escrow back into Ripple's holding. The purpose of these coins are to provide liquidity to large-market players, such as banks, in the event that XRP becomes more ubiquitous. If the XRP goes unused, then the company returns it to escrow at the end of the queue. While it's possible for Ripple to sell off their 1 billion XRP each month with nothing to return to escrow, the lockup still ensures that XRP will not reach its max supply until May 2022 at the earliest. While some may view this as a method for periodic inflation, the monthly release of coins is beneficial to the long-term vision of Ripple. If JP Morgan decides they want to try their hand at XRP, they're not going to Bittrex to fill a 1 billion XRP order. Instead they rely upon the company Ripple to provide them liquidity. While this does increase the supply of Ripple in the market, it's unlikely to affect the actual price of XRP if the aforementioned bank is intending to use Ripple for money transfers as opposed to position trading.
Ripple in 2018 and Beyond
Listing on Coinbase
One of the biggest steps Ripple can take in the near-term to both boost the value of XRP and the Ripple brand is to get listed on Coinbase. Ripple has expressed interest in joining Coinbase in the past and Brian Armstrong, CEO of Coinbase, has already declared they would expand their coin offerings in 2018. With the addition of Bitcoin Cash, Ripple is now the highest cryptocurrency in terms of total market cap to not be listed among Coinbase's selection. It is inevitable at this point that the listing will occur, but Ripple will receive the most benefit by being the next listing. For every coin posted to GDAX and Coinbase, the market grows further saturated and less novel to the user base. Coinbase has a massive collection of novice investors and crypto-newcomers that Ripple desperately needs to begin receiving more of the large-media press that Bitcoin has enjoyed for the past year. Couple that with the low-price-per coin of XRP compared to similar Coinbase listings, and you have a union that will benefit both parties to a great degree.
Have a Financial Institution Commit to XRP Liquidity
While the American Express announcement to use Ripple for cross border transactions was positive press, it came with the caveat that the company would not actually be using XRP for liquidity. There is a correlation in value between Ripple the company and their XRP coin (they are the largest holder of XRP with 55 billion now held in escrow). News that improves the valuation of Ripple, like stock, will more than likely translate to an increase in XRP price. But to provide more assurance to holders of XRP, Ripple needs to find more companies willing to use the currency directly in transactions and for liquidity. The exponential increase in Ripple price will come from a large-market bank buying a significant holding of XRP to use for transactions. This may already be in play, as last week a single transaction took place for 900 million XRP, worth about 700 million USD at the time. If Ripple does become an attractive method for banks to transact and exchange fiat currencies, then massive buys like the aforementioned will become more common.
Target Hedge Funds
Arrington XRP Capital paved the way for an interesting and unexpected avenue for XRP: hedge fund investing in crypto. At present, Ripple offers all of the advantages to a hedge fund looking for a native currency to dive into cryptocurrency investing. Transaction speed is under 10 seconds, fees are non-existent, and the coin offers price stability. The most encouraging news out of XRP this past week was not the announcement of a partnership, but the fact that Ripple managed to gain in value while the entire cryptomarketplace was down 200 billion dollars. The market has made its decision on Ripple: there is more trust in XRP as a long-term currency than even Bitcoin can muster. Investors were jumping at the bit to buy the dip and drive XRP prices back into the green while other coins experienced double digit losses on the day. This trust in XRP and willingness to hold through corrections gives hedge funds a stable currency with a strong floor. While the ceiling price of Ripple has yet to be determined, at the very least, large capital funds can be assured they will not experience the massive drop-off in price relative to the majority of the marketplace.
Big Things on the Horizon
Until Ripple is listed on Coinbase, it's not a stretch to say the current price of XRP is undervalued. Coinbase offers a large user base with a void for large-cap, low-priced crypto just waiting to be filled. The same could be said for the 2 USD ceiling. While it took Ripple four years to start trading above a penny, the rise to 1 USD established a strong base that the coin looks to grow on. Any more positive news, such as further bank adoption or the use of XRP for liquidity, will stir even greater price gains ahead of the Coinbase listing. Likewise, the public is finally turning to Ripple as one of the more attractive options in the cryptomarketplace. The price held above 1 USD despite a loss of 100 billion from total crypto market cap, indicating a desire exists to hold Ripple for the long-term. Couple that with a number of articles pointing out the ways in which 2017 was as much the "Year of Ripple" as it was Bitcoin, and you have the conditions for exponential adoption and appreciation of XRP throughout the coming year.