Ripple has some exciting news for crypto enthusiasts. Kuwait's most important Islamic lender just revealed that it joins RippleNet. Kuwait Finance House plans to join Ripple's network of banks and payment providers. They will also use Ripple's blockchain in order to lower costs and enhance the speed for cross-border transactions.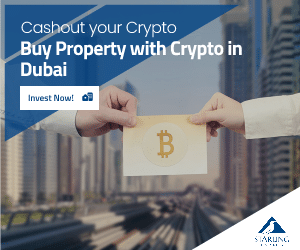 The significant news comes after more important announcements that the company has made lately. Here are the most notable of them listed below:
Ashton Kutcher promotes XRP
Ripple made headlines just recently and burst through mainstream media after the actor Ashton Kutcher was invited on the Ellen DeGeneres show and sent $4 million in XRP to Ellen's Wildlife Fund in Rwanda. The transfer was instant and it occurred right on the spot while they were on air.
Buy and sell homes in XRP
The real estate company called Propy revealed that from now on, it's possible to buy and sell homes using XRP.
Uphold completes integration of XRP
Digital platform Uphold finally completed its integration of XRP. It will allow users to buy the coin with USD and also to make deposits and withdrawals.
Revolut completes XRP implementation
The mobile banking app Revolut finally completed its implementation of XRP. The app is now offering its 2 million users the possibility to trade the cryptocurrency.
TapJets to add XRP as a payment option
Another one of Ripple's impressive achievements is that the online private jet charter company, TapJets stated that it plans to add XRP as a payment option starting June 1.
XRP is the most popular asset on eToro
Social trading and multi-asset brokerage company eToro released a study which revealed that XRP is the most popular asset from the platform among all of the age groups.
Closing words
Ripple continued to gather more and more feedback from the community after they proposed a brand new symbol for the token, XRP. With all these achievements, XRP's success will boost the crypto straight to the moon.