Ripple's XRP Is At A Crucial Juncture, Says Peter Brandt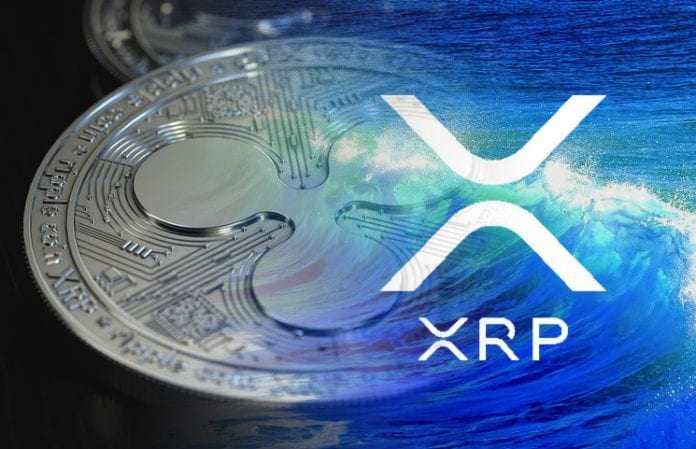 Peter Brandt is a veteran technical analyst who became famous mainly for calling Bitcoin's bear market back in January 2018.
This gave the man a lot of credibility, and that's why his assumptions in the crypto space are worth noting.
He's saying that XRP is now at a crucial juncture.
He pointed out the fact that XRP managed to stay above the $0.2861 mark since December of 2018.
XRP top influencers
The Daily Hodl brings up Twitter's XRPTrump who has been nominated as one of the crypto's most influential people by CoinDesk last year.
The person stopped tweeting more than a month ago according to the online publication.
He was known for posting various updates for Ripple and XRP and all kinds of comments on cross-border payments, the blockchain tech, and adoption.
"He's amassed a following of 32,500 XRP enthusiasts and crypto-curious Twitter users. His feed shows over 103,000 tweets. Now, fellow Ripple and XRP superfan Tiffany Hayden who has 73,800 followers says she may follow suit," the Daily Hodl writes.
Do or die time for the $XRP bag holders pic.twitter.com/ZrRtHtBDCY

— Peter Brandt (@PeterLBrandt) April 27, 2019
Tiffany Hayden who is another XRP and Ripple fan with almost 74k followers on Twitter said that everyone needs a vacay every now and then:
"He is taking a looooong overdue and much-needed break. I'm not trying to convince him to come back. I definitely don't want us staying here for each other just so we can endure bad things longer."
@XRPTrump, I'm about ready to call it a wrap if you're not coming back. I told you I wouldn't be able to last much longer without you. I'm spent. I'll wait for a real goodbye though. pic.twitter.com/PNjprAN4kB

— #FreeRoss (@haydentiff) April 28, 2019
Stop loss levels
Brandt has recently suggested that the bottom of BTC has already been hit back in December 2018.
More than that, he also said that we can look forward to another parabolic rise again in Bitcoin shortly.
"For now I am holding strong, but one always needs to know where the exit doors are located."
Brandt's assumptions are still bullish and he listed the stop loss levels that we should be keeping an eye on for the most important digital assets in the crypto market.