Ripple had a great 2019, and it seems that the sucess continues pouring in 2020 as well.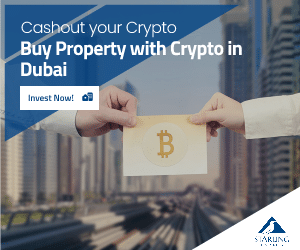 You are probably aware of the fact that Bitso is one of the exchanges that are powering Ripple's ODL and money transfer giant MoneyGram said that it's now moving 10% of the daily transactions between Mexico and the US by using the XRP based payments products.
On a recent episode of the FintechBeat podcast, Ripple CEO Brad Garlinghouse confirmed the rising volume is linked to MoneyGram.
"It's a public ledger. You can see where volumes are growing, contracting, and we've talked publicly about it – partly because of MoneyGram as well as some other customers who are using what we call On-Demand Liquidity. The product is moving [capital] so that you don't have to pre-fund," he said as quoted by the online publication the Daily Hodl.
Transaction rise is utility and not a speculation
He continued and explained that "You can see that the volume of transactions between XRP and the Mexican peso, at a time when crypto trading dropped by about 50% over the summer, that volume grew by more than 50%. That's because there's real utility, and that's a growing amount of traffic, and we're continuing to grow that amount of traffic."
Garlinghouse highlighted the percentage of XRP to MXN – Mexican peso transactions. He said that as that grows, it's a pretty safe bet that a larger and percentage of that is "actually utility and no speculation."
The tweet received positive feedback from the followers who said that this is a great way to begin the year.
Someone asked: "So are we actually making any progress? We were moving around 6.5 mil xrp a month ago but prices were almost double what they are now."
Speaking of prices, XRP is trading in the red at the moment of writing this article, and the coin is priced at $0.192143.
Garlinghouse said more than once that price is not the most important element of a crypto project.