Weiss Ratings is known in the crypto space, and their opinion is quite respected.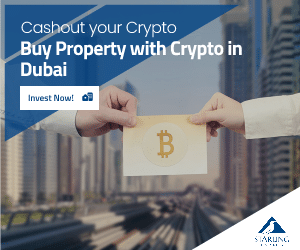 That's why it's important that they just released the annual outlook on the current state of the crypto market.
Weiss Ratings has been providing financial market research and analysis for consumers and businesses for more than three decades now. They released the first crypto rankings back in January 2018.
Annual outlook on the state of the crypto market
The agency's overall crypto rankings offer EOS, XRP, BTC, and BNB a "B," in terms of "risk and reward factors" and they claim that no coins will get an "A."
The Daily Hodl reports that regarding the "best combination of technology and adoption" Weiss Rating names XRP as the number one crypto, "giving XRP, EOS and Bitcoin an "A", Ethereum an "A-" and Cardano, Steem, NEO, Zcash, Litecoin and Stellar a "B+"."
Weiss Ratings believes that XRP is the best positioned in order to compete with the global financial messaging network SWIFT.
More than that, EOS is the leading digital asset that can challenge ETH and BTC will probably become a popular store of value.
Here are their ratings on an infographic.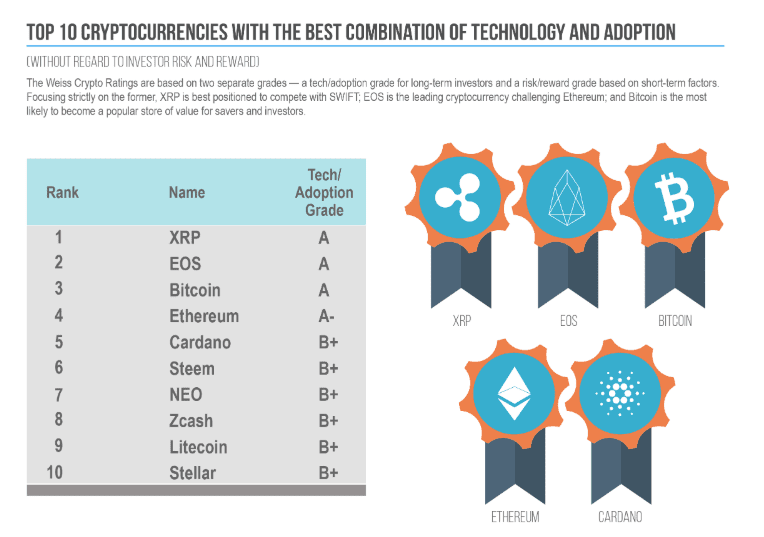 XRP vs. SWIFT and Western Union
Not too long ago, it was reported that Western Union continues to test Ripple's solutions in order to find out whether they can enhance their payment system.
During the World Economic Forum in Davos, Western Union's CEO Hikmet Ersek provided the latest update regarding a partnership with Ripple.
Ripple's solutions can provide cheaper, safer and faster cross-border transactions.
BeeTech Global, the Brazil-based payment service, uses RippleNet in order to make remittance payments for people from around the world.
Speaking about SWIFT and Western Union, BeeTech Global recently said that using Ripple, they enjoyed much lower fees compared to Western Union, and their transactions are faster than SWIFT.