Back in 2018 during the bearish crypto market and now in 2019 as well, Ripple and its digital asset XRP have been making headlines all over the place.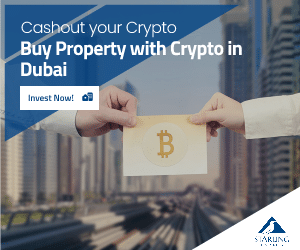 It was due to accusations of being centralized, due to their great achievements regarding cross-border payments and more.
There are a lot of haters of the coin, but also a large community of XRP enthusiasts who believe that the digital asset is highly undervalued.
ZyCrypto reports that such an enthusiast Mark Phillips says that there is plenty of evidence that shows XRP has been actually designed to be worth $10,000.
He published a post on Twitter, and he details his beliefs and reasons.
The same online publication reveals that he also published a more detailed article on Medium to debate the same issue.
Targeting financial institutions
In his debate, Mark says that XRP has been specifically designed for being used by financial institutions as "viable replacement for the tedious conventional systems currently in use. As such, the crypto operational design offers better liquidity that overcomes the hurdles faced by price volatility," the online publication reports.
This aspect is mirrored by the digital asset's fast processing times.
This means that the funds that are transferred are not subject to change in value during the transfer.
As you can tell, this is crucial when we're talking about cross border transfers.
Cheap transactions and divisibility
XRP tokens are divisible by huge numbers and this also reportedly shows the purpose for what has been designed.
On the other hand, the market is currently expanding, there's more need for liquidity, and this means a higher price.
"In that case, if all asset classes were to be incorporated within the XRP ecosystem, a single XRP coin would trade at roughly $11,000 to achieve the proper liquidity," ZyCrypto reports.
They also say that it should not come as a surprise if XRP were to hit $10k sometime in the future.
As a conclusion, the crypto enthusiast also says that XRP has been designed with 7.5 billion people in mind, meaning the world population.